A huge benefit of working for Roboflow is interacting with all the builders and creators using our platform. Every day, Roboflow users are experimenting with computer vision to solve fascinating problems and we're always impressed with their creativity.
We especially love it when we can feature their work on our blog. These simple contributions push computer vision forward and inspire others to experiment with as well.
So starting today, if we feature your project on our blog, you will get a limited edition t-shirt designed by Von Deon, a Los Angeles based artist behind the company Thanks Canvas. We were lucky enough to connect with Von Deon through Tatiana Rice, creator of BlkArthouse.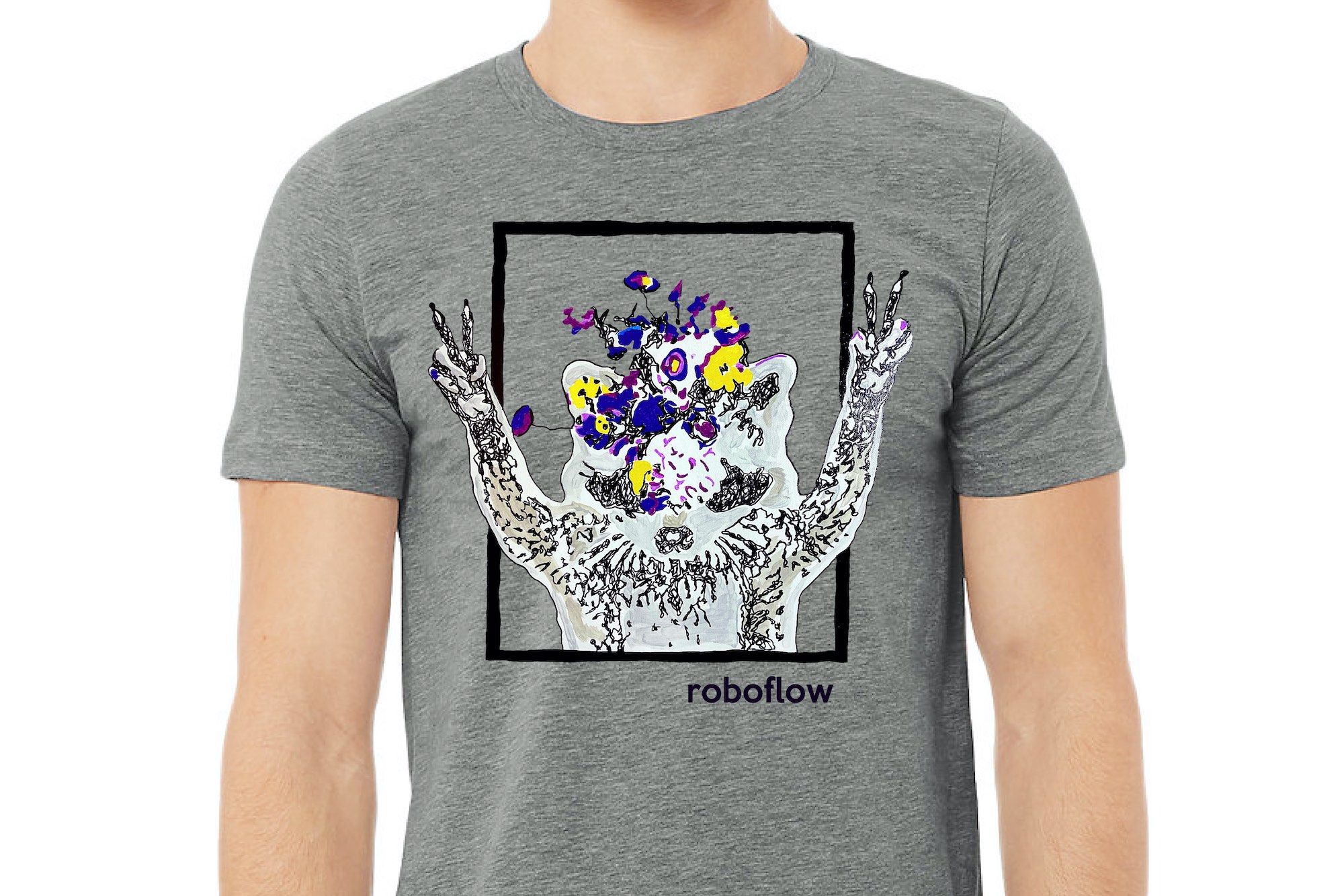 The Von Deon shirt features an abstract rendering of Lenny, Roboflow's unofficial raccoon mascot, complete with Von Deon's signature floral aesthetic. We are so excited to print these shirts.
I started collaborating with Von Deon and Tatiana back in September. Our initial meeting was so inspiring, I asked them if we could chat again but record it for YouTube. Watch that conversation now:
During our discussion, we discovered a number of parallels amongst our goals of getting people comfortable with something new, be it a new technology, like computer vision, or buying art for the first time.
We also discussed what it takes to build something new and how the internet can democratize access to industries once considered exclusive, like the art world.
Want a shirt? Here are two ways to get your hands on one:
Share this post or the video. We'll randomly select 10 people who share this post or video and give them a free shirt.
Fill out this form and tell us what you're working on. If we feature your computer vision work on our blog, you'll get a free shirt.
To support Von Deon, check out the Thanks Canvas website or follow Thanks Canvas on Instagram.
To support BlkArthouse, check out the BlkArthouse website or contribute to BlkArthouse artist fund.