As Roboflow has grown, we have put a great deal of effort into creating an unparalleled remote-first workplace. To achieve our goal of empowering every developer to use computer vision, we need to assemble a world class team and put them in an environment where they can thrive.
We're strong believers that great talent can be found everywhere, which is why we do not have a centralized company headquarters. Since the day Roboflow was founded in 2019, even our founders have worked remotely from separate cities (Des Moines and DC) and we were part of the first fully-remote Y Combinator batch.
As any team who has worked remotely will tell you, despite all its positives, there can be drawbacks to a geographically separated team. This is why we've thought deeply about how we can reap the benefits and flexibility of remote work while maintaining the camaraderie, energy, and vibrancy that traditionally required startups to be co-located.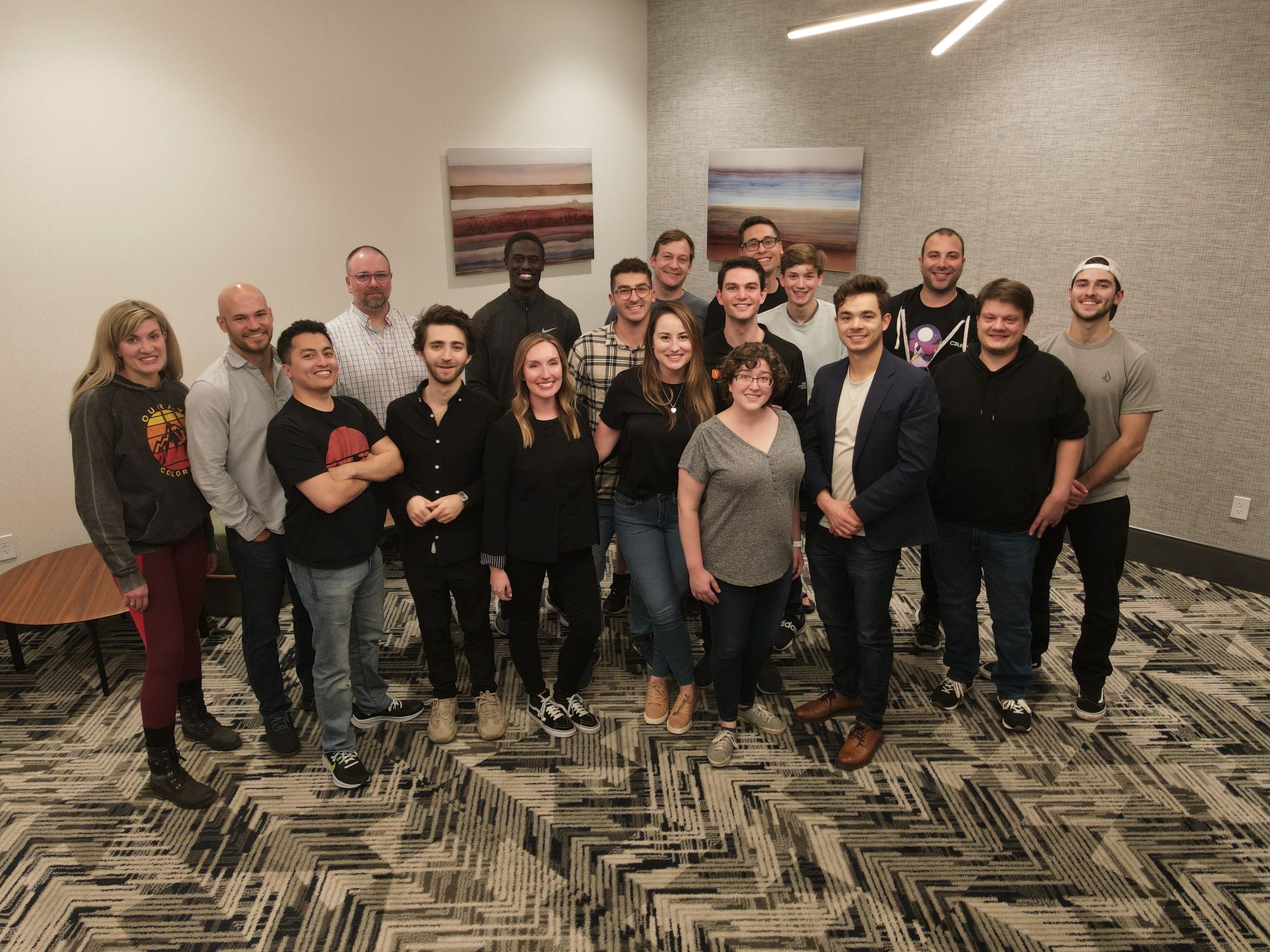 Home Office & Productivity Stipend
One of the most important aspects of a remote first workplace (and an area that we have strived to create a gold standard for) is the comfort of our team members. We have placed a large emphasis on making sure everyone is comfortable and productive working from home, wherever that may be. This is the "table stakes" of being a remote first company.
When a new Roboflower joins, they get a top of the line computer and a generous budget to outfit their home office with whatever enables them to do their best work. This typically includes things like external monitors, a comfortable chair, a standing desk, an HD webcam, and lighting but can also include items that are not directly functional but that help them feel inspired or calm such as a plant for their desk.
Additionally, each team member gets a monthly productivity stipend they can use on things like home Internet, coffee, or anything else that helps our team feel more at home in our workspaces and effective in our work.
Virtual Activities
Roboflow prioritizes team cohesion and relationship building. Your coworkers aren't just a collection of avatars on a screen, they're people! (Although we truly appreciate seeing each others' avatars, and have considered minting NFTs for our team.) Getting to know each other on a personal level while working remotely requires intentionality.
We develop these bonds between teammates through regularly planned social events including:
Themed lunches - there is something to be said about eating a meal together and how it can play a key role in strengthening ties, which is why every Friday we cap off the week by eating lunch together over Zoom. Each week, one person gets to choose the type of food we'll all order on our company cards to increase this sense of presence and togetherness.
Donut - recognizing that 1:1 connections can be just as important as group activities, we use Donut to facilitate cross-team introductions between people who otherwise might not have an opportunity to connect.
Team-building events - it's fun to make memories and have shared experiences which is why we host a number of virtual adventures together throughout the year including virtual Airbnb experiences, online games, and Secret Santa.
And more! Our culture is enhanced by team-initiated activities like: a Haxball league, virtual coworking in gather.town, and interest-based Slack channels.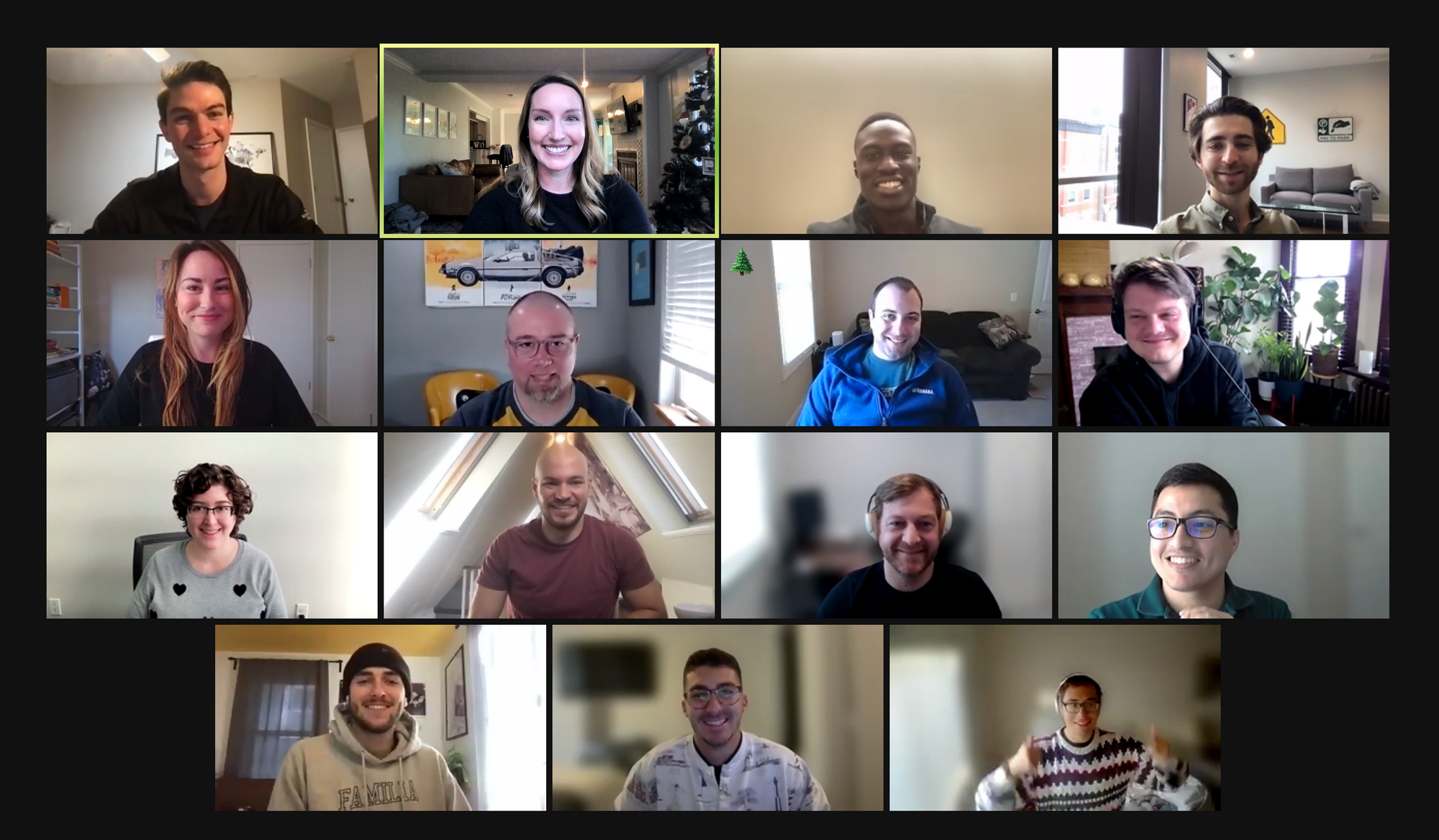 Grassroots Hubs
We are always striving to learn and adapt to what our team needs to do their best work and feel the most supported. Recently, Roboflow rolled out a beta program that allows team members in a similar location to pool their productivity stipend together towards a private office space. This allows the company to remain remote-first while allowing individuals to work together in person.
In order to assist and encourage these pods, and ultimately help support our team members that are looking for more in-person connection, Roboflow matches the total amount contributed by employees from their productivity stipends towards these team hubs. We already have local grassroots hubs in Des Moines and Minneapolis, and hope to have many more spring up around the country soon.
Pod leaders have noted that starting a local, independently driven office has been a great opportunity to build something from the ground up and plant roots into their local communities. We also hope these hubs develop into a recruiting superpower.
It's important that Roboflowers who choose to work from home (or are the only representative from their location) continue to feel included as top-tier team members, so we have guidelines to protect the importance of our remote-first culture. For example, if a meeting has someone joining remotely, everyone else must join remotely as well (using separate computers in different rooms) so that there are no weird dynamics between the in-person attendees and the remote attendees.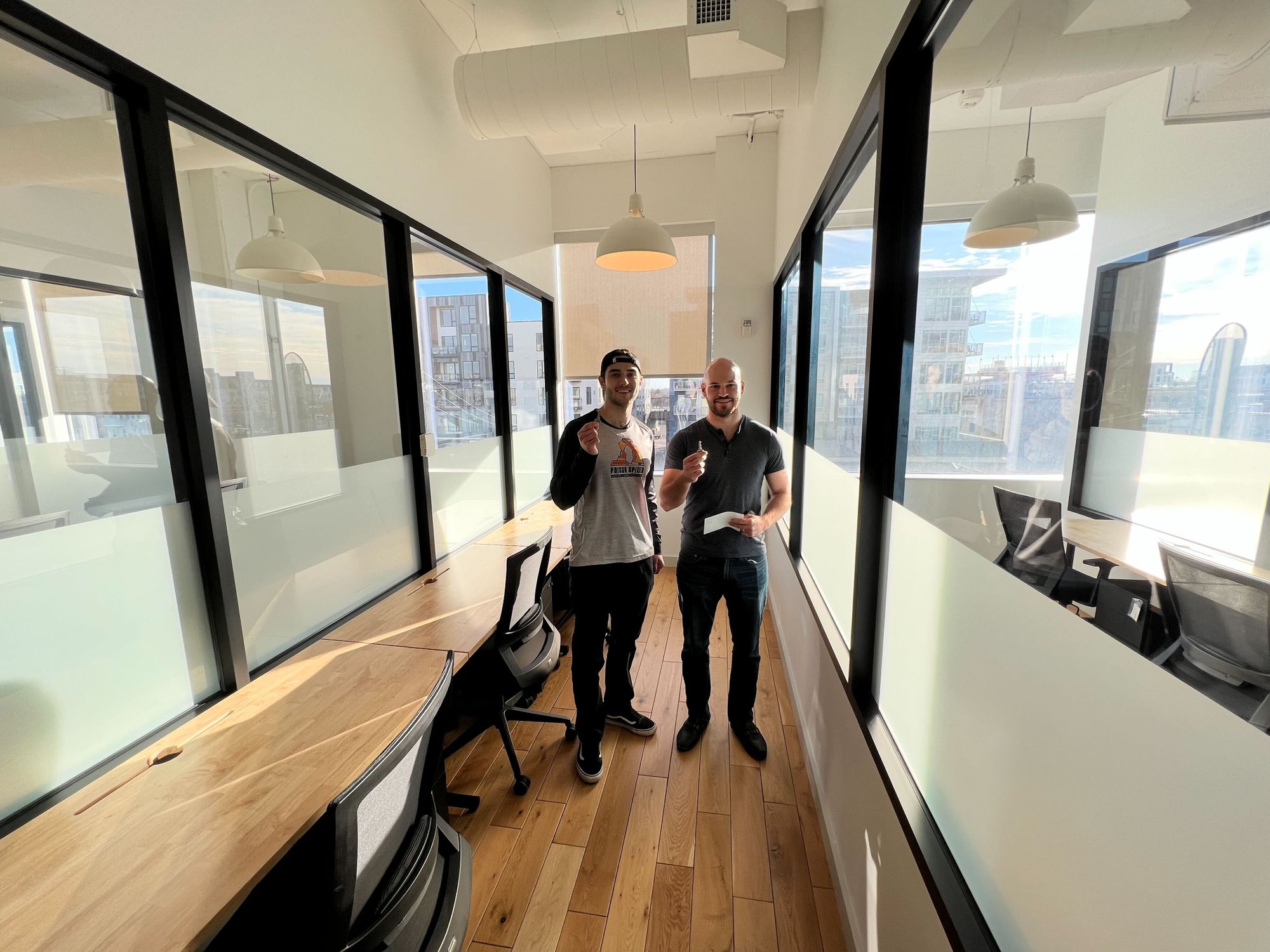 Biannual Company On-Sites
Being remote-first doesn't mean we don't want to be social! We also understand that in-person time helps to cultivate genuine bonds, which is why we built two company on-sites per year into our structure. This is always a fun time and gives our team the opportunity to collaborate in person and connect with each other.
These events span a week and the agenda is sure to include time for exploring the nearby city, restaurants and attractions together (in addition to the biannual planning, strategy, culture, and vision sessions). The memories are invaluable to us and have shown us that we can take the momentum from this time together and really allow our team members to feel energized and inspired by the work we are doing together.
So far we've taken company trips to Nashville, Los Cabos, Des Moines, and Phoenix, and are excited to continue to visit new locations together each year!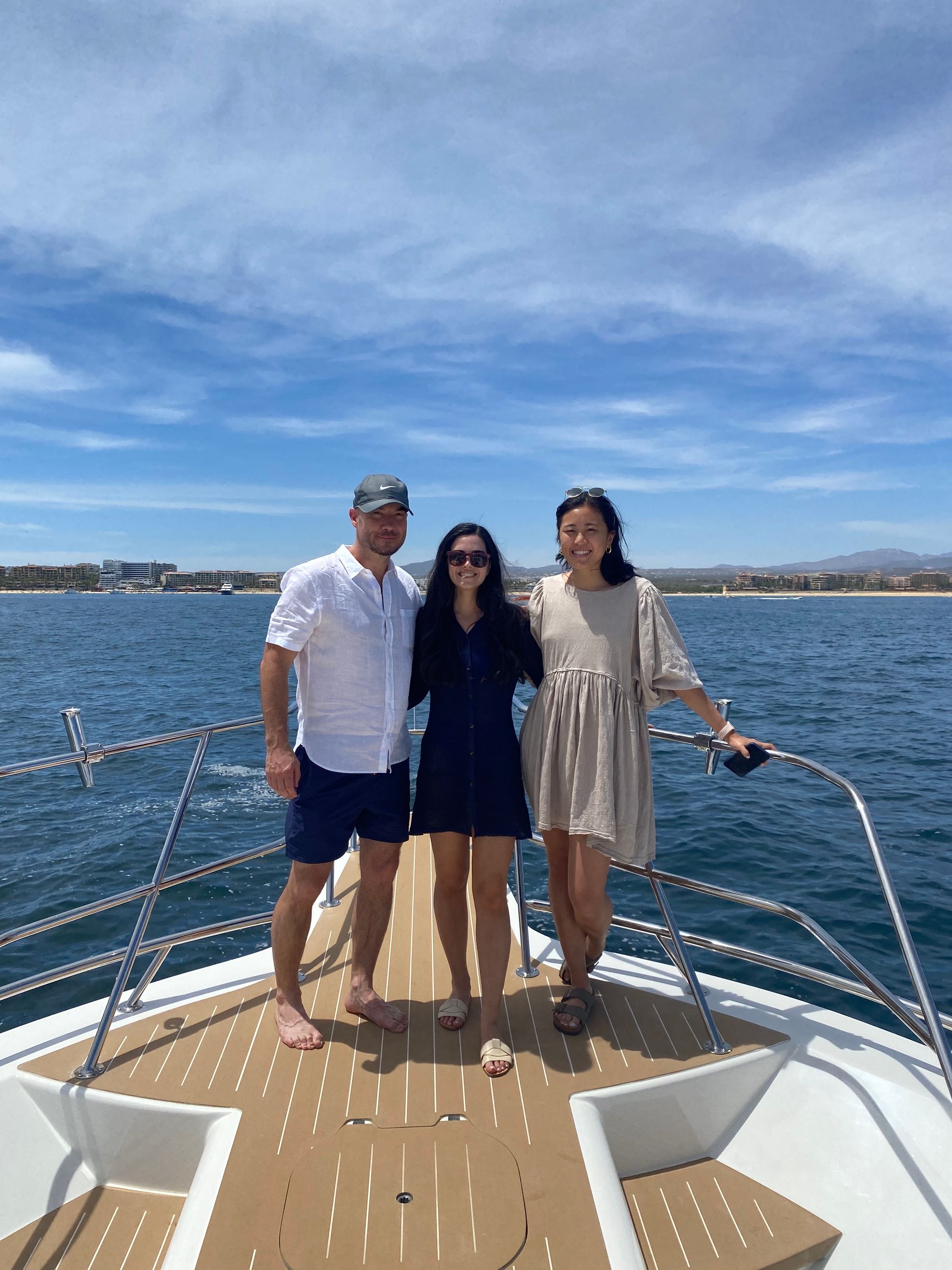 Travel Budget
But seeing your team shouldn't be a rare occurrence! Even though we may be optimized for remote work, we know that balance is key which is why each year Roboflow gives each member a healthy travel stipend to cover the costs for them to travel anywhere they would like to work in person with a fellow coworker; the dates and location are completely up to them.
Roboflow really wants to support and encourage connecting in person. Zoom fatigue can be a real problem and sometimes it's nice to come together in person.
We're excited to see the team pair their travel budgets with the grassroots hubs to utilize our new offices around the country, visit team members in their hometowns, meet up at conferences, or meet up in a central location to work for a week or two.
On-Prem Onboarding
In order to start things off on the right foot, managers often travel to work alongside new members of their team for the first week. This helps build rapport & increases the information bandwidth to ensure the first week is a great start to a long relationship.
We're also developing an in-depth onboarding program to double down on investing in our team including computer vision education, deep immersion into our culture and values, and pairing with a buddy to build a project with Roboflow in your first 30 days.
Philosophy
Being a remote first company is about hiring the best people and giving them the environment to thrive, not about saving money. It would be cheaper for us to have a centralized office but that's not the point. Our remote first workplace means we get to have the best of both worlds – the flexibility of a work from home environment that allows us to access incredible talent from all over, while at the same time being able to give each of our amazing employees amazing benefits and perks along with the ability to feel connected to a team and a work culture that supports each other.
From the moment new Roboflowers join our team, they can expect to feel connected, whether it be through the use of their company-issued, top of the line hardware, wearing our signature Roboflow team jackets, interacting on one of our virtual platforms, self-assembling into local pods, or in-person during our company on-sites.
Roboflow has achieved (and continuously tries to improve upon) our goal of being an exemplary team that is unabashedly remote, but definitely not distant.