Creating a magnetic environment for exceptional talent is one of Roboflow's top priorities. We want our remote-first culture to be the best option for our team, not a necessity because of the pandemic or anything else. We choose to be remote. It works better for us than being 100% in person for many reasons, like getting to hire the best talent regardless of their location and because we have the ability to get together in person for on-sites a few times a year.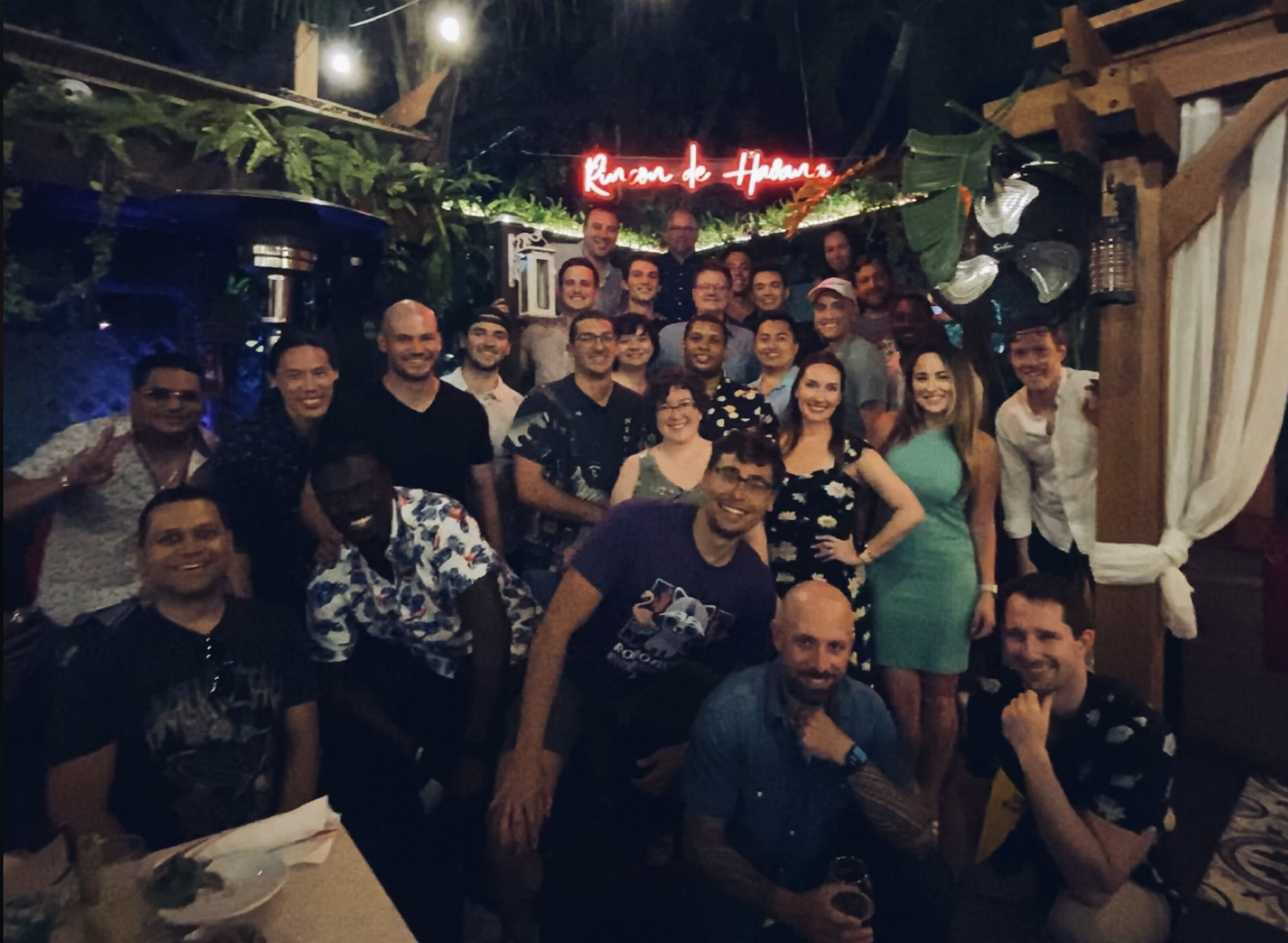 I know, it's ironic. Remote works for our company because sometimes we get to be in person together. It's important to have face-to-face time with each other to build relationships in a way that computer screens don't always allow us to.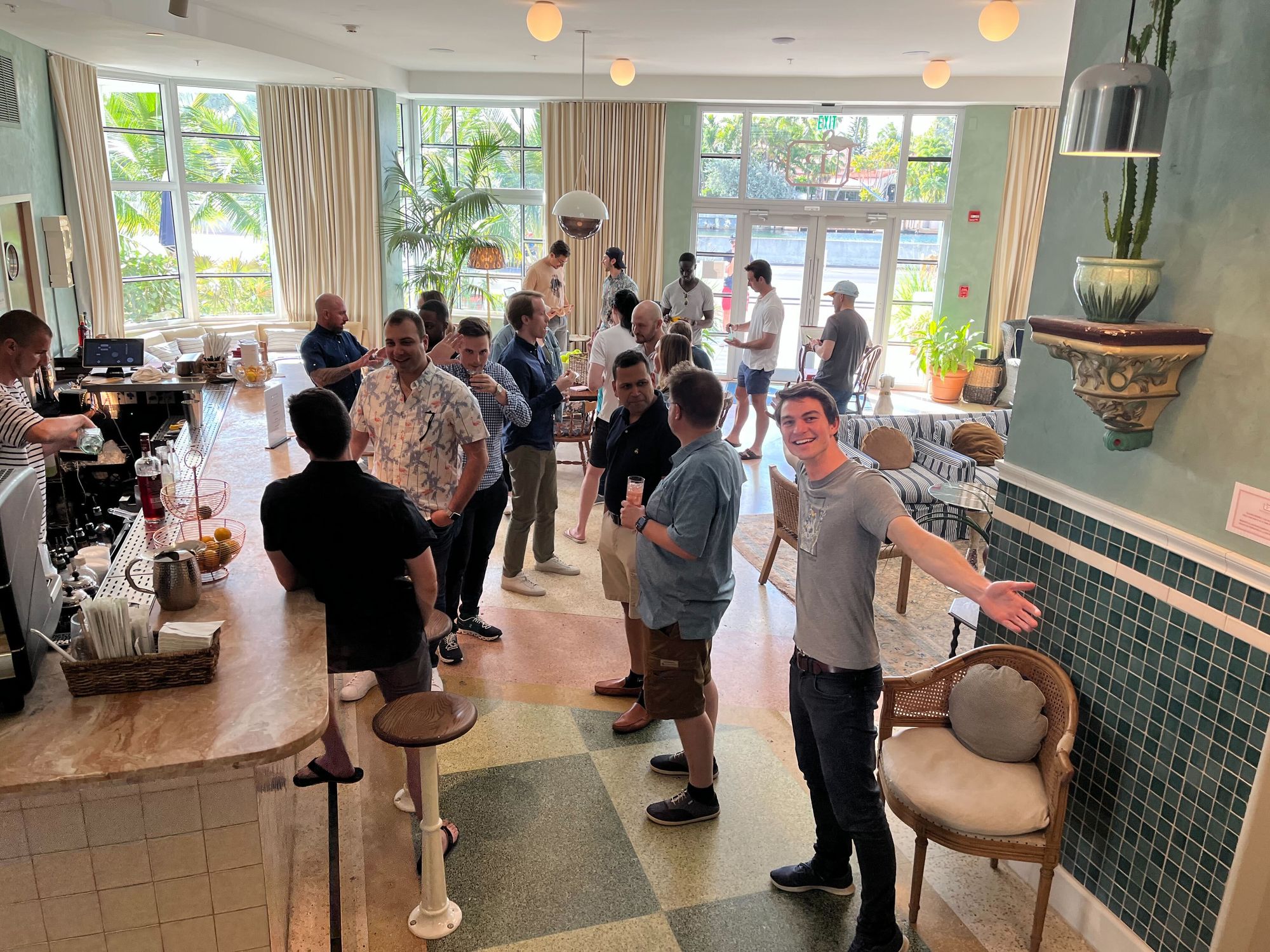 Roboflow hosts two all company on-sites a year and we had our most recent onsite in Miami. It was our 4th onsite since we started building our team (Cabo, Des Moines, Phoenix are the others!). In addition to our all company on-sites, we also provide budgets to our departments to get together in person for on-sites and give each team member a $2500 a year travel stipend to go visit other Roboflowers whenever and wherever they choose.
We invest heavily in building our team's connection so we can continue to build the future of computer vision.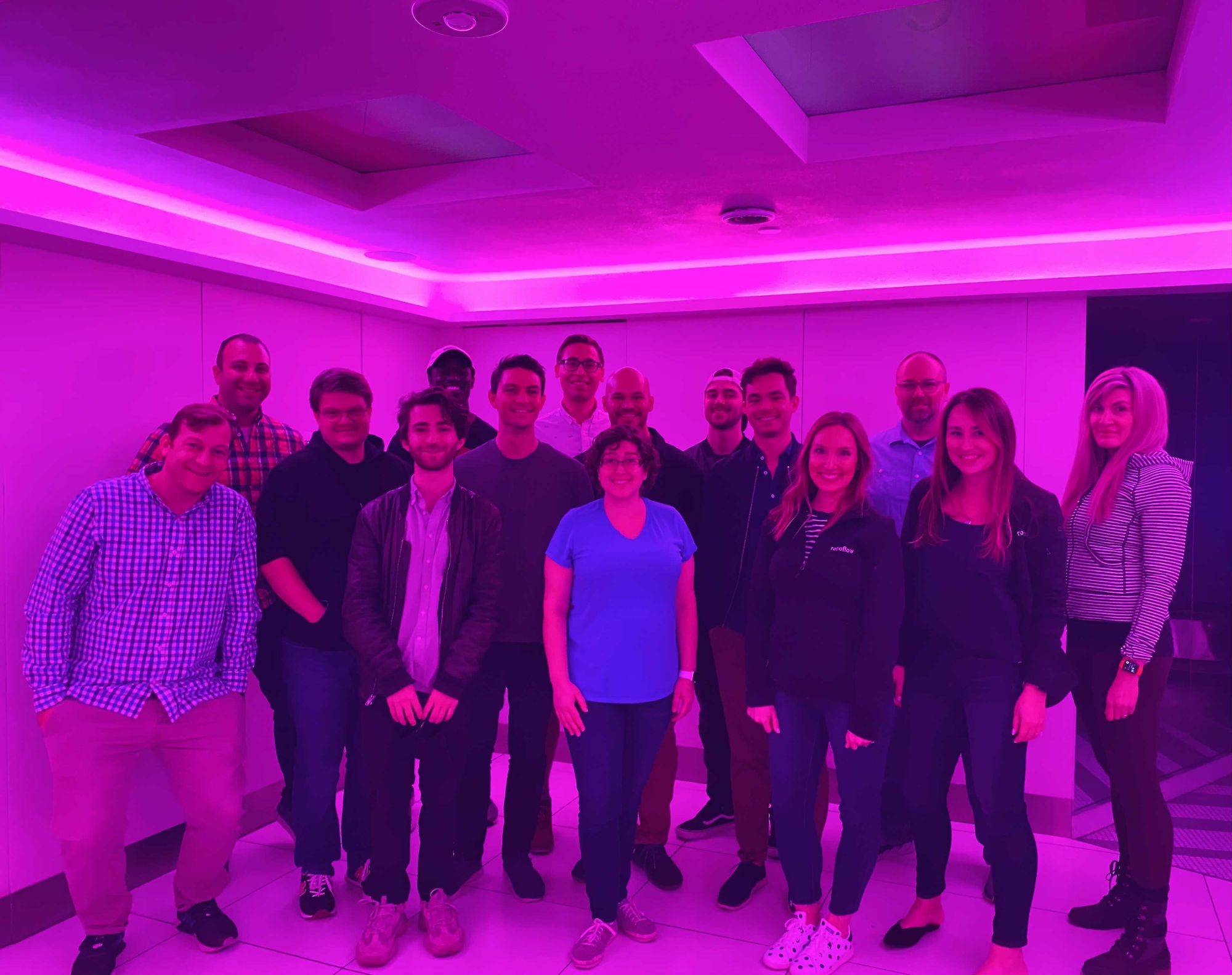 Our on-sites are an opportunity to spend time with other Roboflowers, collaborate in person, build camaraderie, and do things that remote doesn't allow us to. It gives us the extra time and environment to have casual non-work conversations, play games in person, make inside jokes, or go for walks together.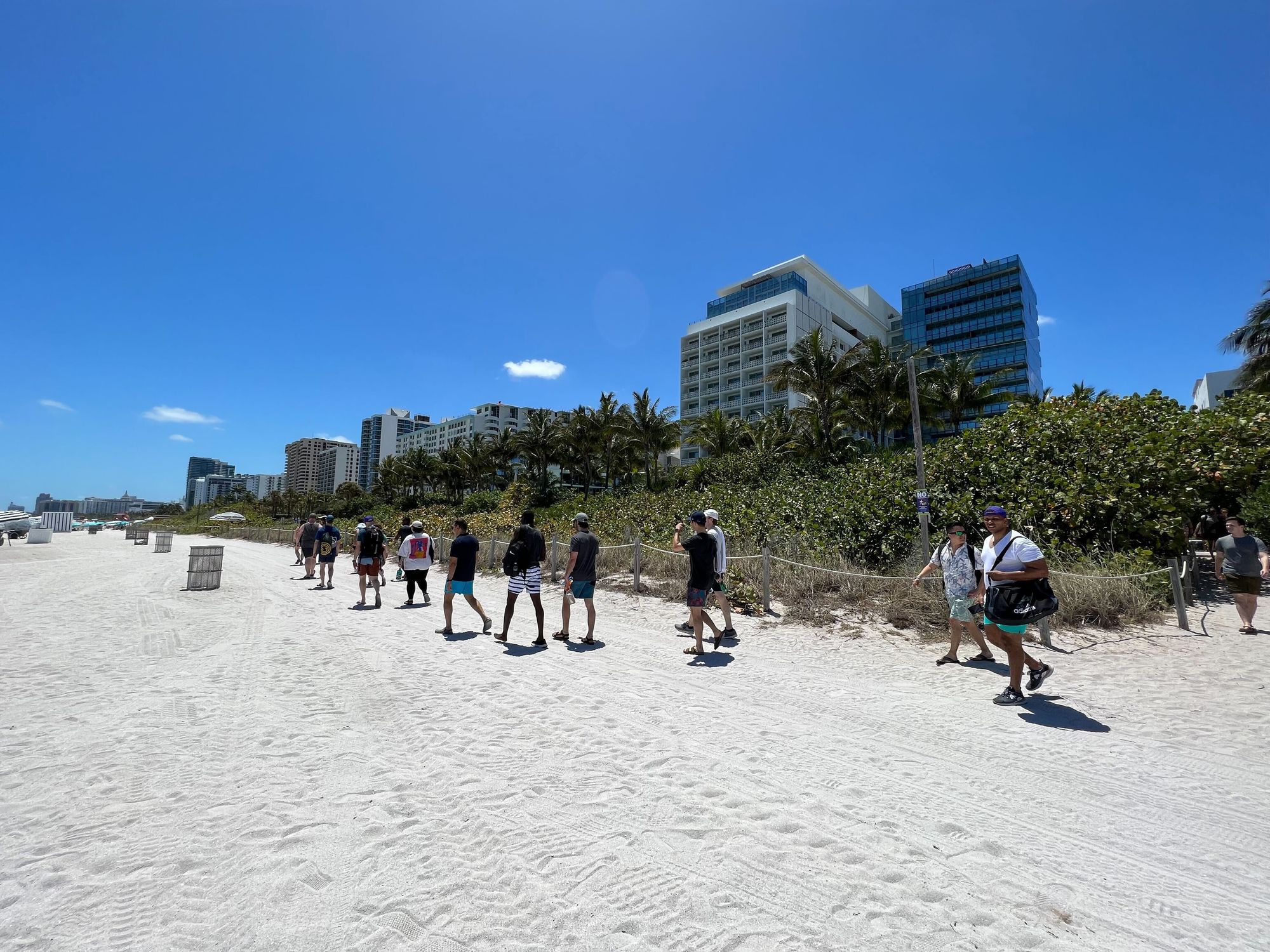 The amount of relationship building that happens in-person is invaluable and continues to have an impact long after we all get back home to our remote environments. After hosting a few on-sites over the past 2 years, we have learned a lot and come up with a formula for putting together a successful onsite:
Lead with context
We set up clear expectations and context before the onsite. In addition to sharing a very detailed agenda so people know what we'll be doing, we also discuss how to interact with one another and why we are doing this onsite.
Sharing goals of the on-sites, expectations, and best practices on how to interact with one another prior to the onsite ensures that our team knows they will be walking into an inclusive, welcoming environment. Many of our team members have never been in a physical office or haven't been in one for years and some of our newest team members haven't met each other in person.
Nerves can be high, excitement is high, and people may be anxious to meet in person for the first time. The sooner you acknowledge that and set your team up for success, the better.
The goals for our on-sites are simple:
To be together
To build [relationships, product, skills, etc]
To align on the mission of the company
To collaborate
To have meaningful conversations and solve problems
Once the expectations have been communicated, let the excitement naturally fester. Let it grow over the weeks by sharing fun things you want to do together, talk about it during meetings, and post video of meeting your teammate finally in the airport.
Rip off the bandaid

Once everyone arrives at the location, it helps to do an ice-breaker or game that quickly reminds people that everyone is human.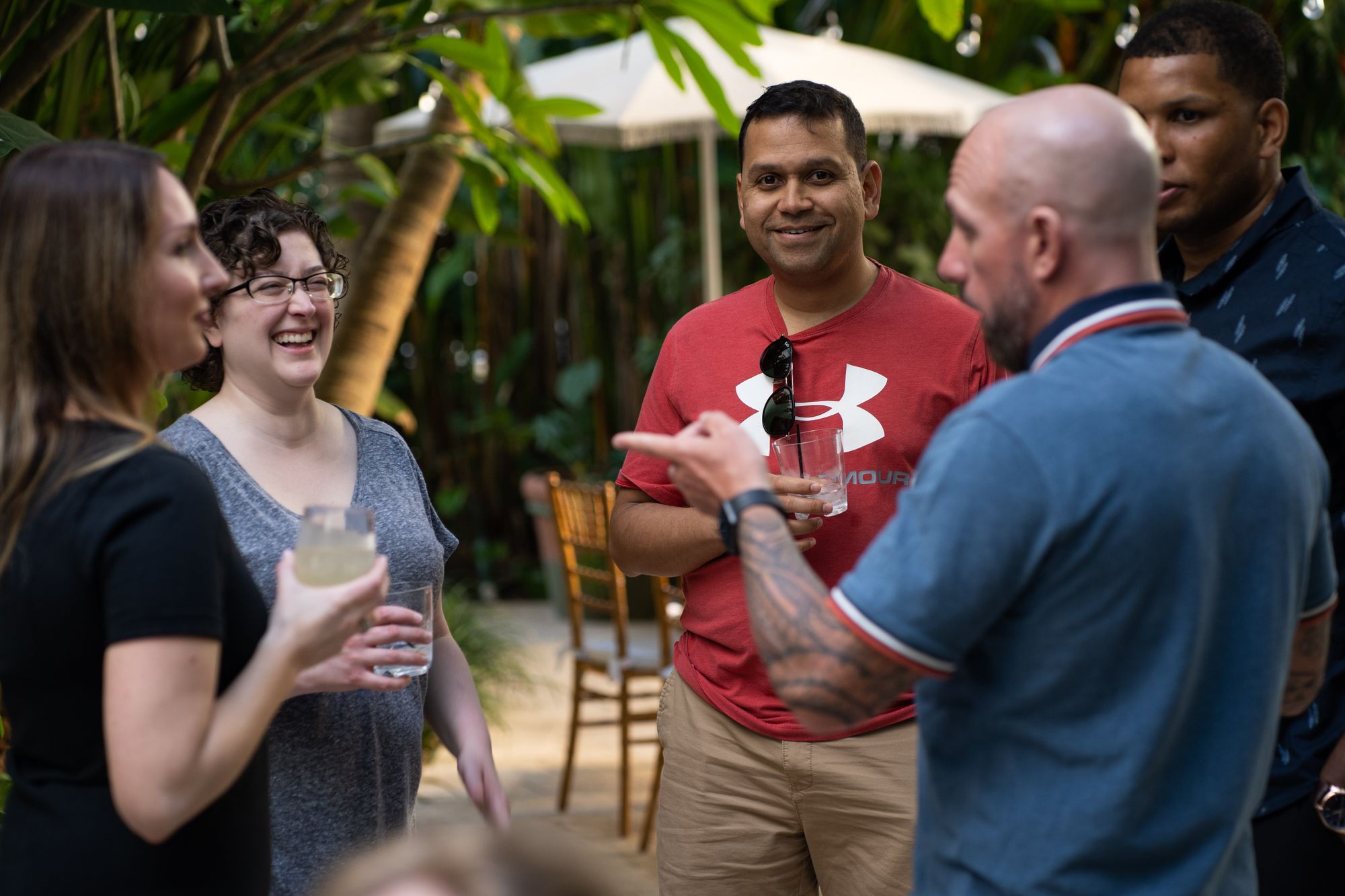 In Miami, we kicked it off with the  "Whodunit" game where everyone wrote down a fun, surprising, interesting fact about themselves on a piece of paper. Then we went around in a circle to guess who the fact belonged to.
It's a great way to immediately hear from each person in the group and learn something new to discuss later (someone on our team used to be a bee-keeper?! Yes, yes they did). Keep in mind that not all ice-breaker activities are created equal. Try to find one that is actually fun and accomplishes your goals.
Be intentional about getting people to spend time with different team members

One of the most beneficial things about an onsite is that people get to know others that they don't often work with on a daily basis. It builds cross-functional trust and acknowledgment of everyone's good work.
"Team members have lots of great info that I was not considering. Having conversations with them was the best thing and really made an impact on me."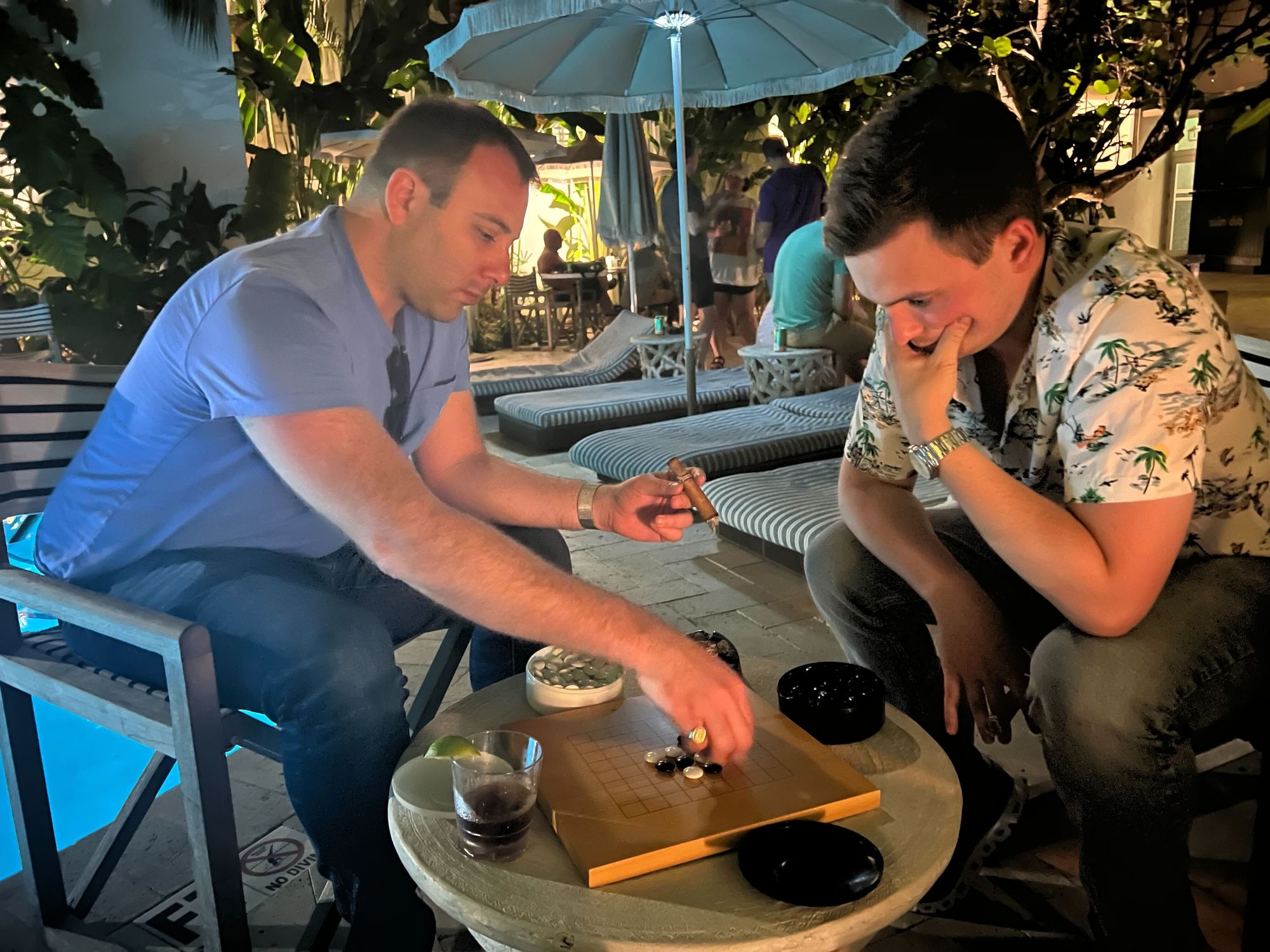 We encourage our team to sit by different people at each meal and try to have a conversation with everyone on the team by the end of the trip. One of the ways we intentionally did this was by giving each team member a gift card to a coffee shop with someone else's name on it. We paired them up with another member of the team that they don't often get a chance to interact with so they could spend time together.
Additionally, we purposely put people in groups with different departments for our group activities instead of leaving it up to chance or the team to decide. It's easy for people to gravitate towards their own department or people they are most comfortable with, so we intentionally give them an opportunity to work and play with others.
Don't do trust falls

But definitely do fun activities that build trust! Creating space for activities, light-hearted competition, and working together (off the computer) is the most impactful thing we do during our on-sites. We can work together on Zoom anytime. We can't always be in the same room to play chess, so we try to spend a lot of our time at on-sites doing things we can't do remotely.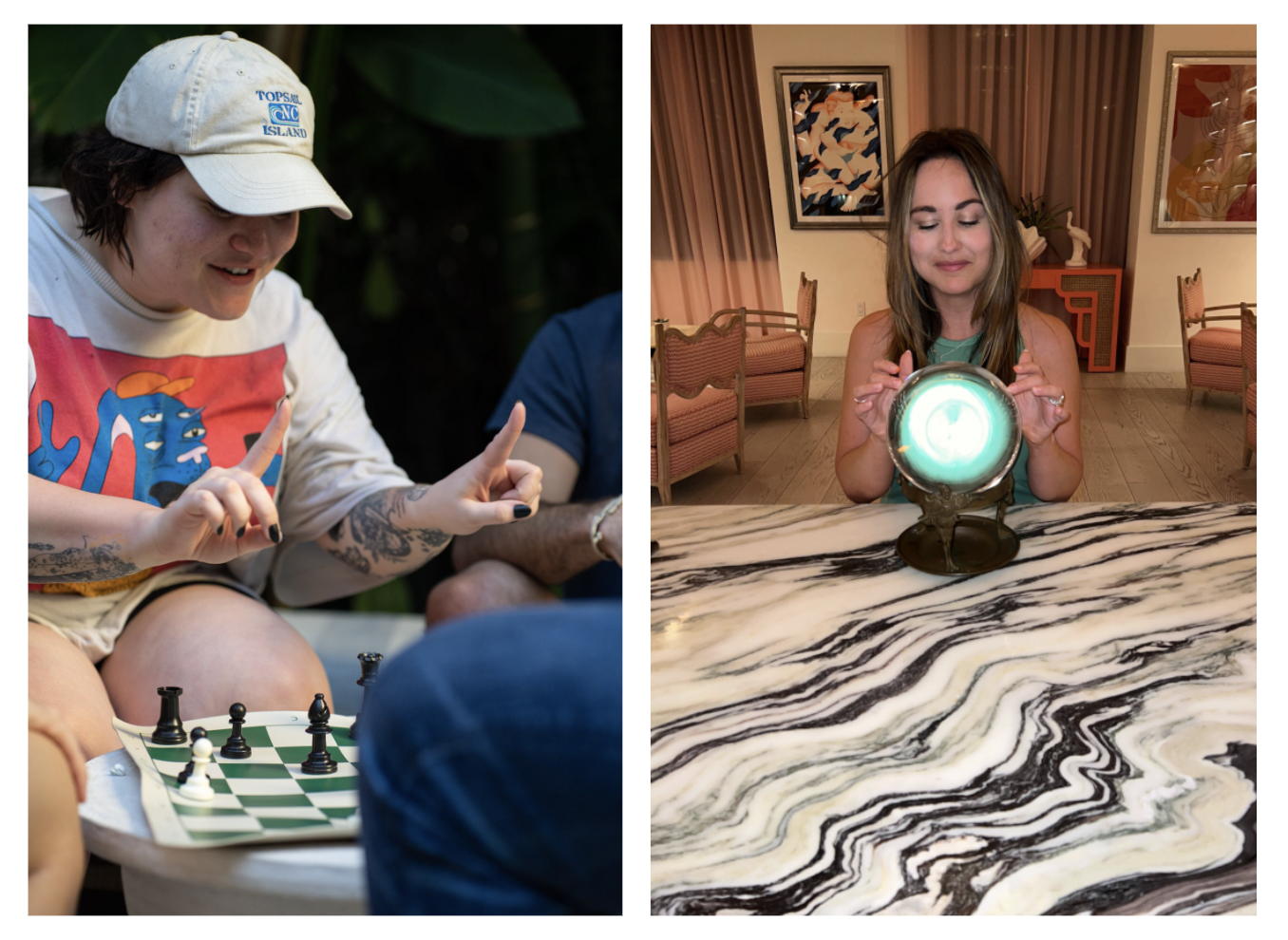 Our first activity in Miami was Beach Olympics. We broke into teams and competed during physical and mental challenges, like tug of war and beach scrabble. It was key to have a variety of games so that everyone felt included and left room for everyone to get involved.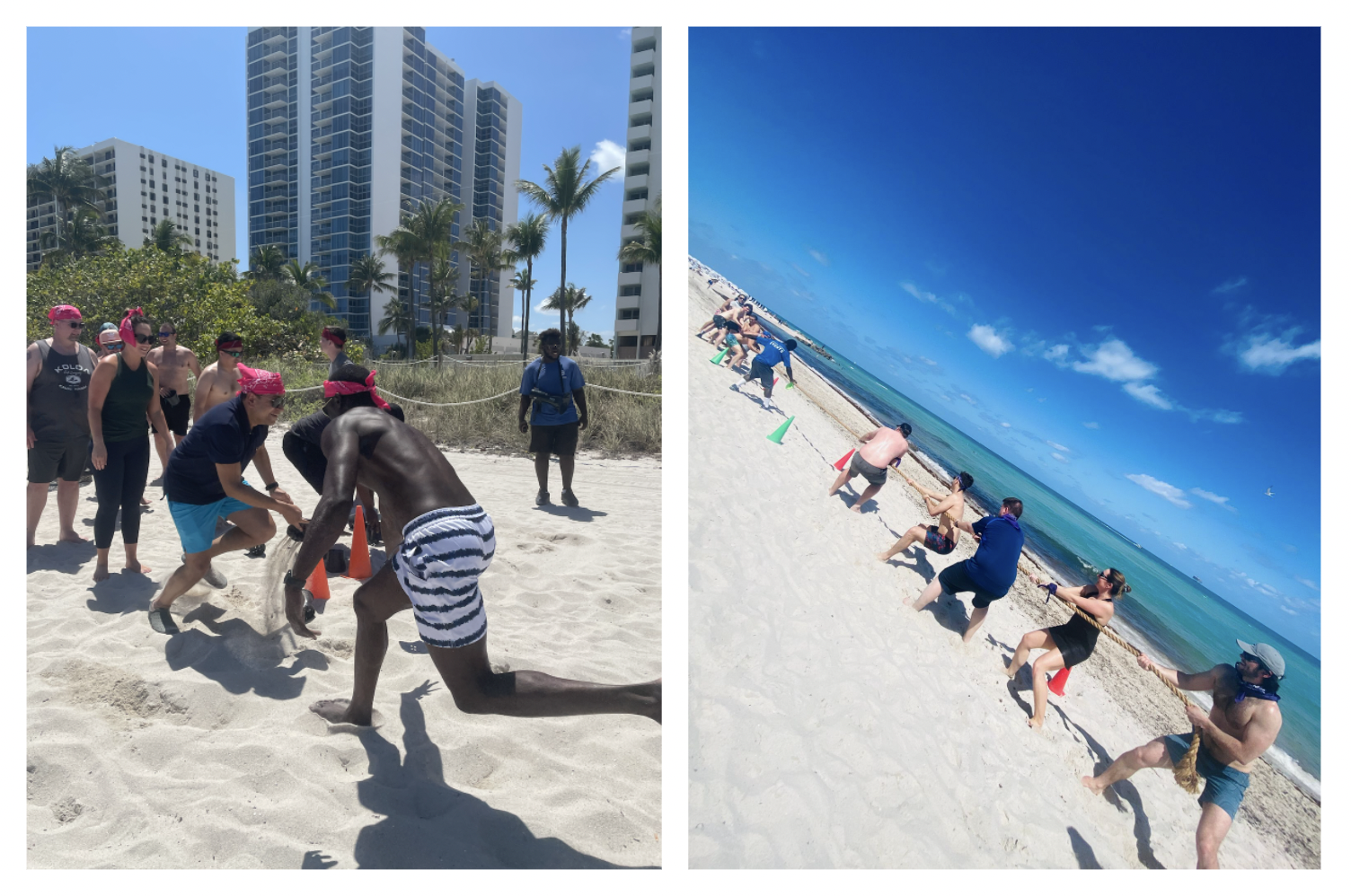 We also make sure to do a collaborative Roboflow computer vision project at each onsite so we can build something together using our product. Even though we all work on the product in different ways, we don't always get a chance to hack and collaborate cross-functionally as often as we'd like.
For the Miami project, we went off on adventures around Miami together, took photos, annotated and trained computer vision models. Some people trained models to detect bikes, or towels, or seashells.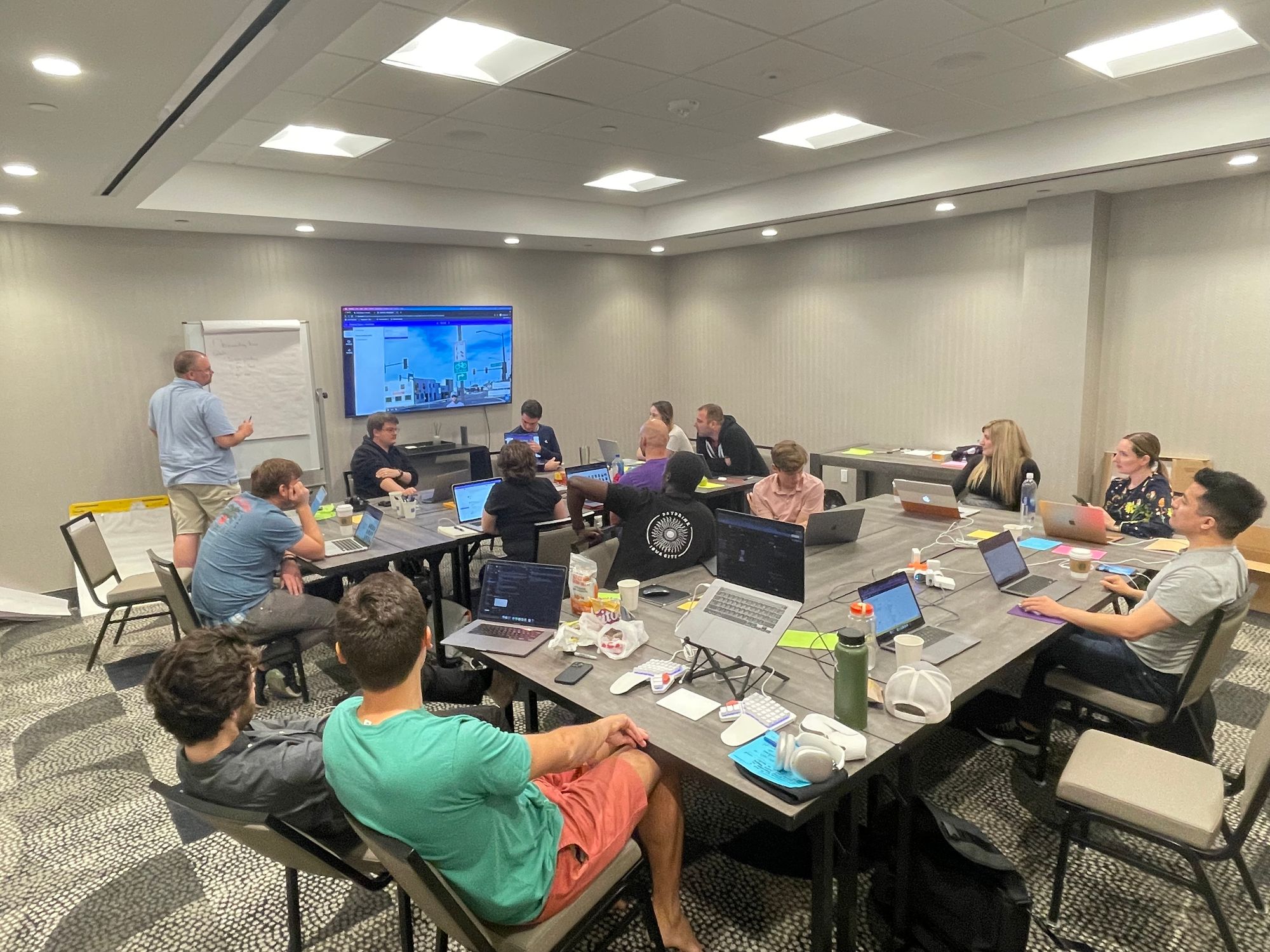 The activity that took the cake in Miami was the boat trip. We rented a catamaran, went sightseeing, dreamed of houses we would want to buy on the beach someday, and ended up on a private island area to swim and play.
The best part was watching the team naturally gravitate towards what worked best for them. Some people played spike ball or tossed the football around, some people attempted to paddle board, and some people laid on the beach taking in the view. Those are the moments.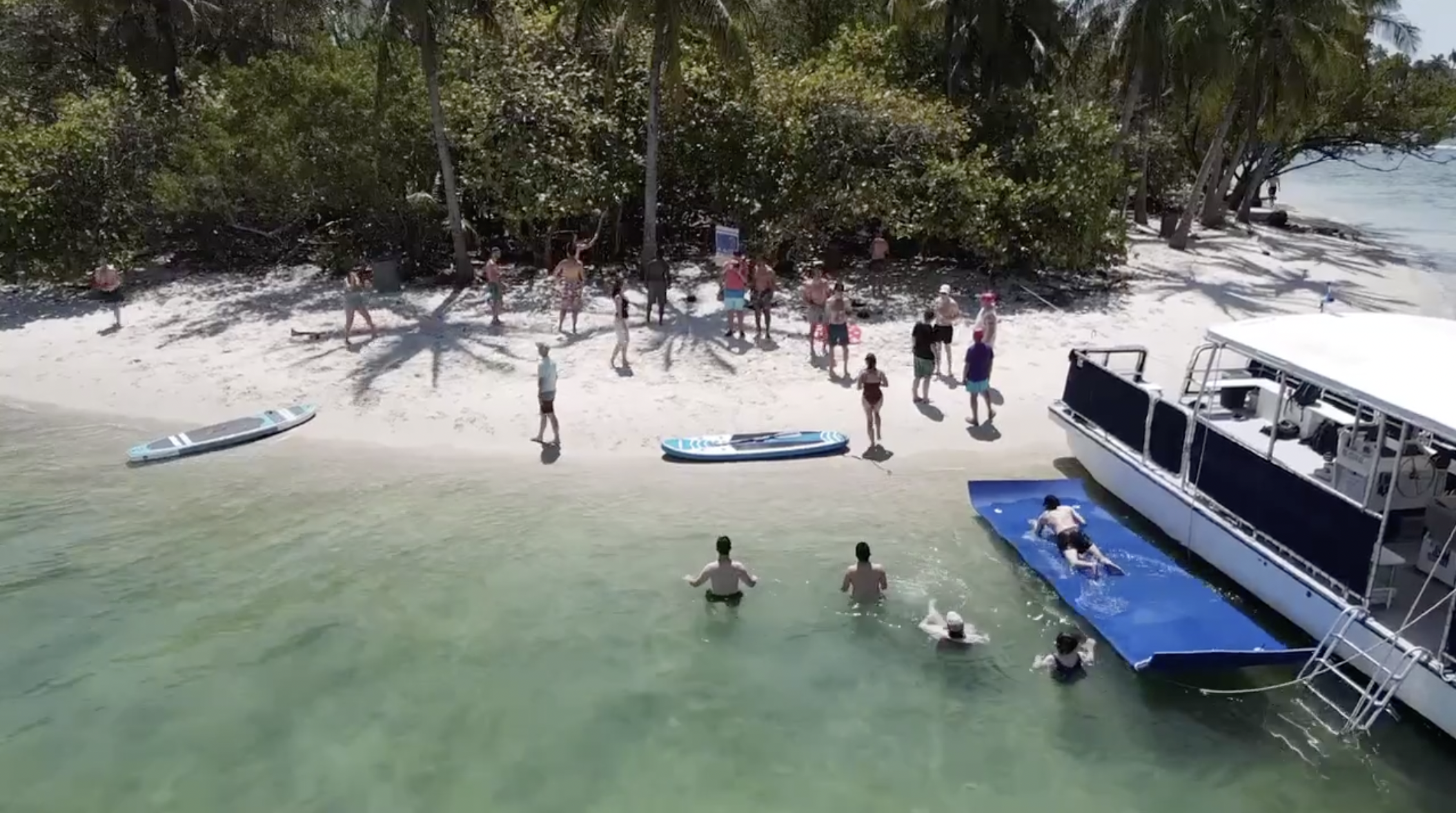 Have a balanced schedule

We integrate a mix of open free time, working time, and play time into our onsite agendas. This is crucial to having a successful five days together. It's a marathon, not a sprint. If we over schedule things, people are exhausted and mentally taxed. If we don't schedule specific cross-functional time, it might not happen organically. If we do too many activities, then work doesn't get done.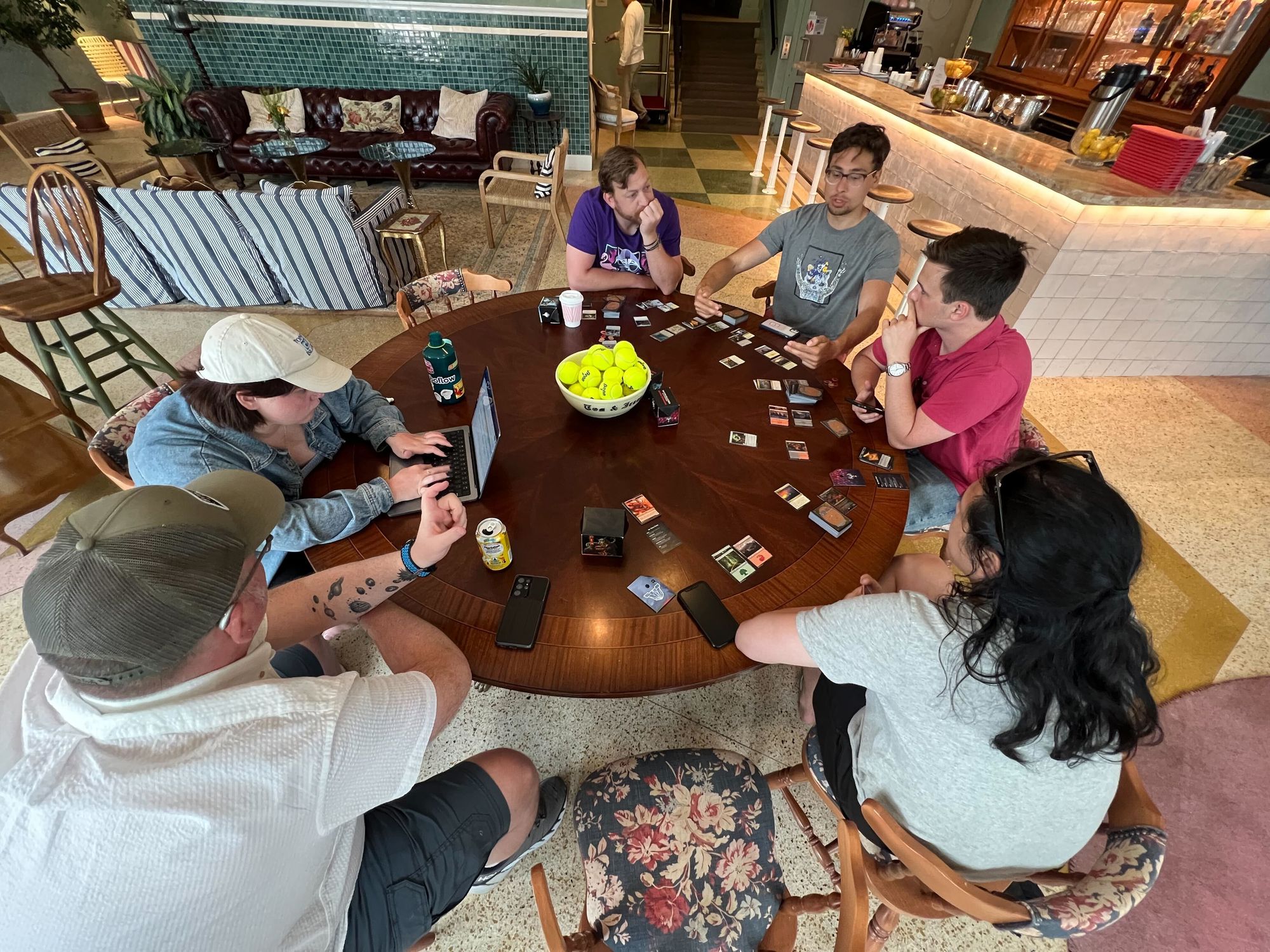 Creating a balance between all of those allows people to stay consistent, have enough time with their department, go for a walk with someone new, grab coffee, explore the city, or even take a nap to recharge if needed. Everyone has different social limits and tolerances, so having a variation in the schedule helps balance different personalities.
In addition to our play and free time, we ask each department to host an all company meeting during the on-sites. These meetings can be informative, collaborative, or action oriented, but they create further transparency across the organization.
Create space for in-depth conversations

It has become a tradition to have a culture session at each onsite to discuss how we can continue to iterate, grow, and thrive. We have added 12 team members since our last onsite, our company and customers have grown, and we need to adapt with it. While our mission, vision, and values remain the same, our culture continues to evolve over time.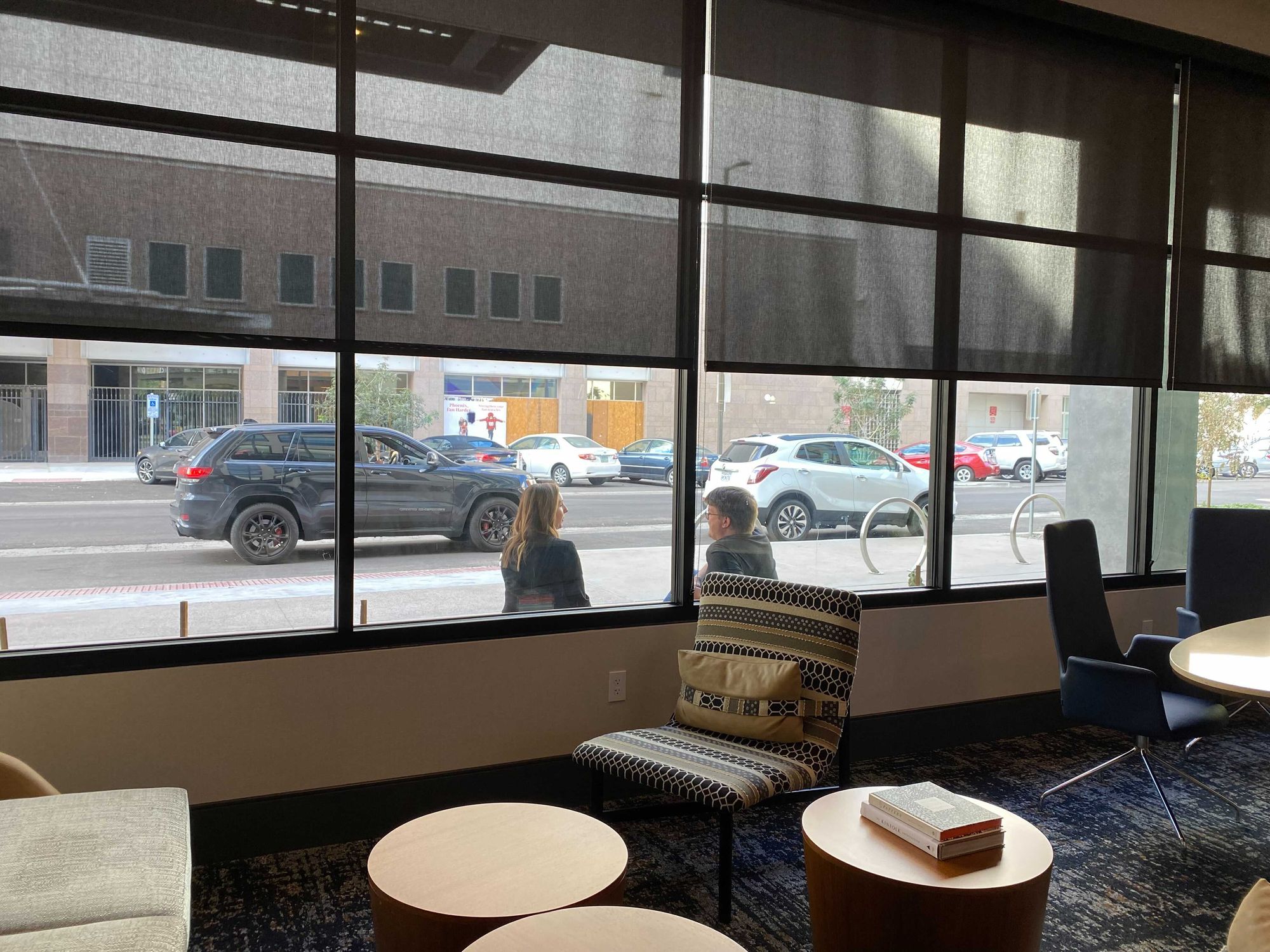 We schedule the session to be mid-week after trust has been heightened and the team is more willing to be vulnerable with each other. To prep for the session, we send out an in-depth culture survey so we can compile themes and metrics around our company culture. We discuss the good themes from the culture survey and the things we need to improve internally. Then we post big white boards on the wall with the words "Stop. Start. Continue".
The spirit of the exercise to discuss the things in our culture that we want to make sure we protect as we grow, the things we want to start doing, and the things that no longer serve us as a company or team.
Let people be themselves!

This is by far the most important ingredient to our on-sites. People have to feel like they can be themselves and feel included. We try to do this by showing our team that there is room for all different personalities by celebrating our differences.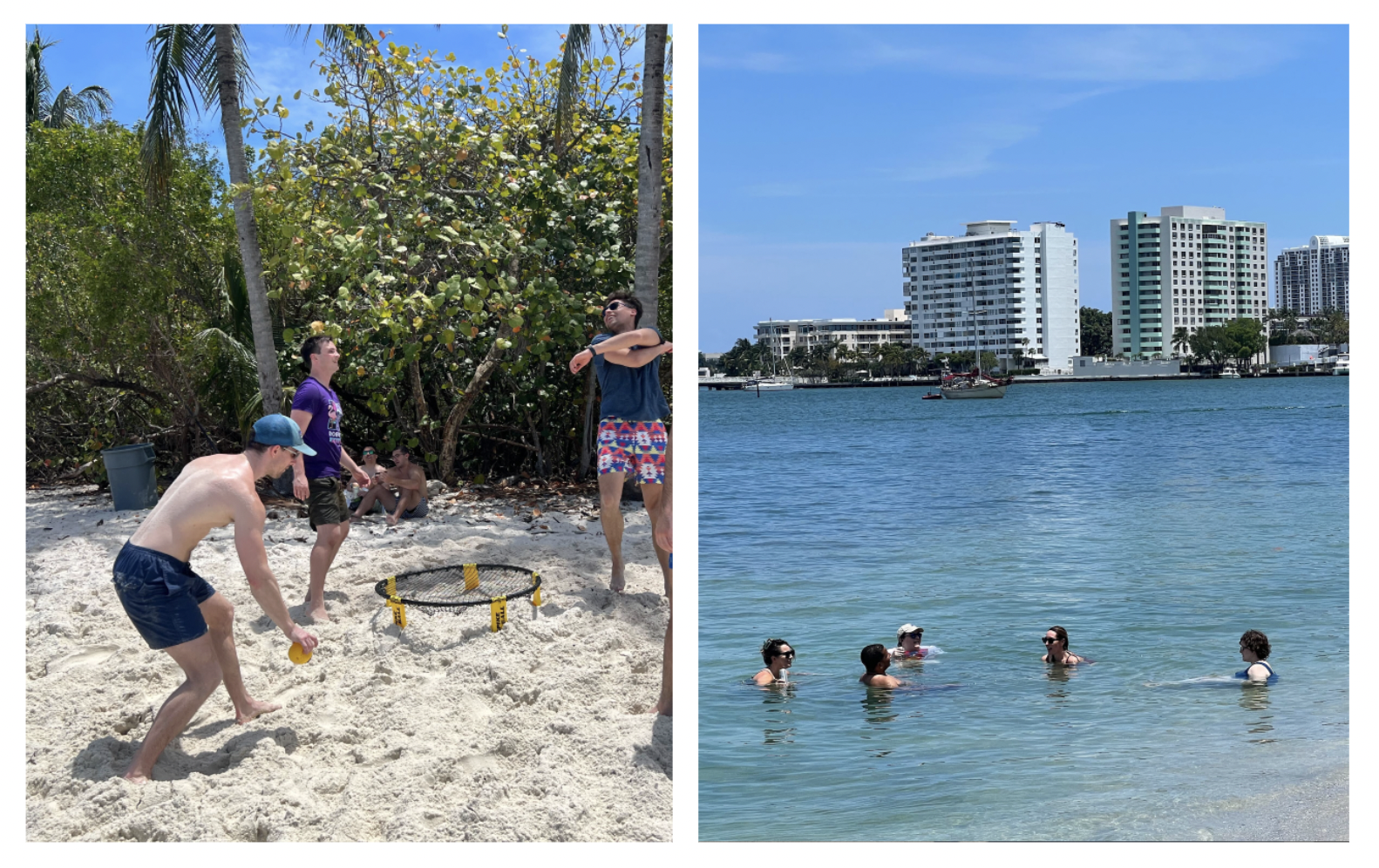 Some people want to go to bed early, some people want to stay up later playing games, some people like to explore the city, some people prefer to stay with the group. We welcome all of that! The best way to do this is to start by showing your uniqueness, too. The team will start to understand that it's okay to be themselves as long as it remains professional and respectful to others.
Be open to feedback

Our final all company meeting in Miami was a retro to discuss what everyone liked, learned, lacked, and longed for from the onsite while it was fresh in everyone's minds. It was a good way to wrap up the onsite and reflect on the amazing week.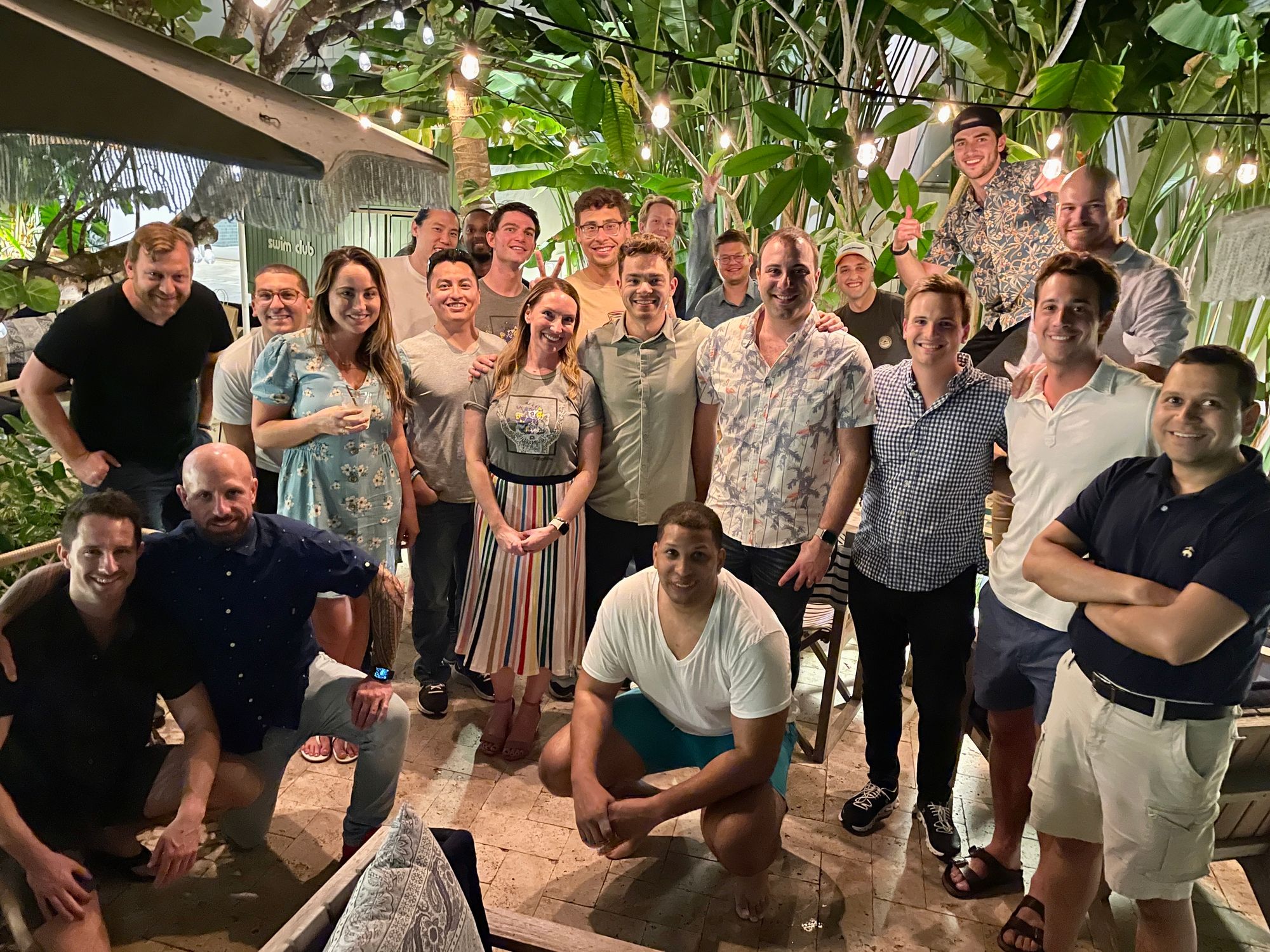 We also send a post-onsite survey to ask for anonymous feedback to create an additional safe environment to receive feedback. I'm happy to report that our team rated their overall satisfaction with the onsite at a 9.2!
Overall,  it was an incredible trip filled with laughter, problem solving, deep conversations, games, and meaningful time together. We asked our team to describe how they would describe the onsite:
Super fun onsite! A fun mix of vision setting, learning about other teams in the company, and getting to know your peers.
The best company on-site you could imagine.
Incredible! A great balance between work and play. Really makes Roboflow stand out compared to other companies I've worked with.
Want to join our next onsite? We are hiring!
More tips for a great company onsite:
Give everyone their own room for lodging
Have a place where people can work together outside the hotel
Provide good meals that accommodate everyone's dietary needs
Make a new t-shirt for each onsite- it becomes a collectors item!
Add a personal touch by having a welcome gift waiting for them at the hotel with a note inside or personalized treats
Consider sending your team's family/partner/etc a gift of appreciation while the team is traveling. We like to thank the families for supporting Roboflow's mission and sharing their partner's time with us so they can continue to impact computer vision.