Roboflow Universe is the largest open-source repository of computer vision datasets and pre-trained models, featuring over 150 million images divided into 200,000 datasets, and 50,000+ models. We are committed to growing the community so that computer vision practitioners across the globe can find image data and pre-trained models to supplement or kick start computer vision projects.
Today we are excited to announce new features that highlight the popularity of datasets and models on our platform, make it easier to explore projects by users, and save projects to be used later. These are:
Profile pages with your projects and starred projects, and;
Project page statistics (download, star, and views).
In this guide, we will review these new features and show how you can access them. Without further ado, let's get started!
User Profile Pages
All users on Roboflow now have a user page on Universe. This user page shows all of the public datasets and pre-trained models you have created on Universe as well as a list of all of the repositories you have starred.
To find your user page, click on your name in the top right corner of Universe then click "Workspace Profile":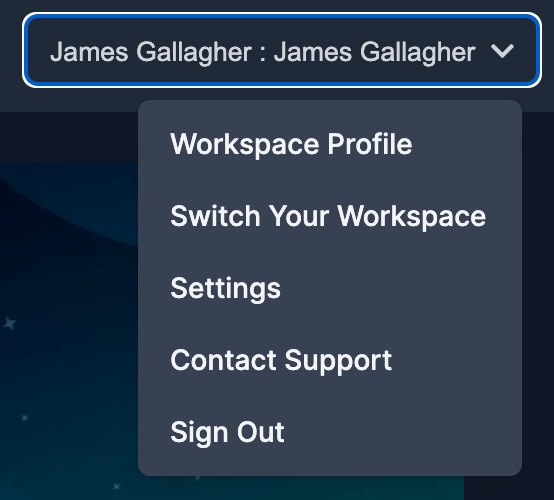 On this user page, we can see the user has created 14 projects. The user has starred 14 repositories, including Roboflow's updated version of the Udacity self-driving car dataset. In addition, you can see the number of stars associated with each project on your user account. In this example, the Sports Classifier project has one star.
Download and View Statistics
Have you ever wondered how many times your project has been viewed and dataset downloaded on Roboflow Universe? From today, you can answer that question by navigating to the homepage of your dataset on Roboflow Universe.
In the sidebar of all dataset pages, there are two new charts that show the number of times your dataset has been viewed and downloaded. These charts appear above the License field and labels that you have assigned to your dataset.
Let's take a look at an example. The following image shows the download and view statistics on the PlantDoc dataset on Universe:
The PlantDoc dataset has 7559 views and 746 downloads at the time of writing this post. These statistics are updated regularly which means you can actively measure how many people are using your datasets or which projects the community uses most often.
Star Statistics
We introduced stars to Roboflow Universe to provide a mechanism through which you can bookmark projects for later and select a model for use in model-assisted labeling in our annotation tool.
The number of stars your dataset has received is now available on your project page and on model cards on user pages, category pages, and the Roboflow homepage.
The star count appears to the left of the project name. The aforementioned PlantDoc dataset has seven stars:
The following image shows how many stars datasets on the Universe homepage have received: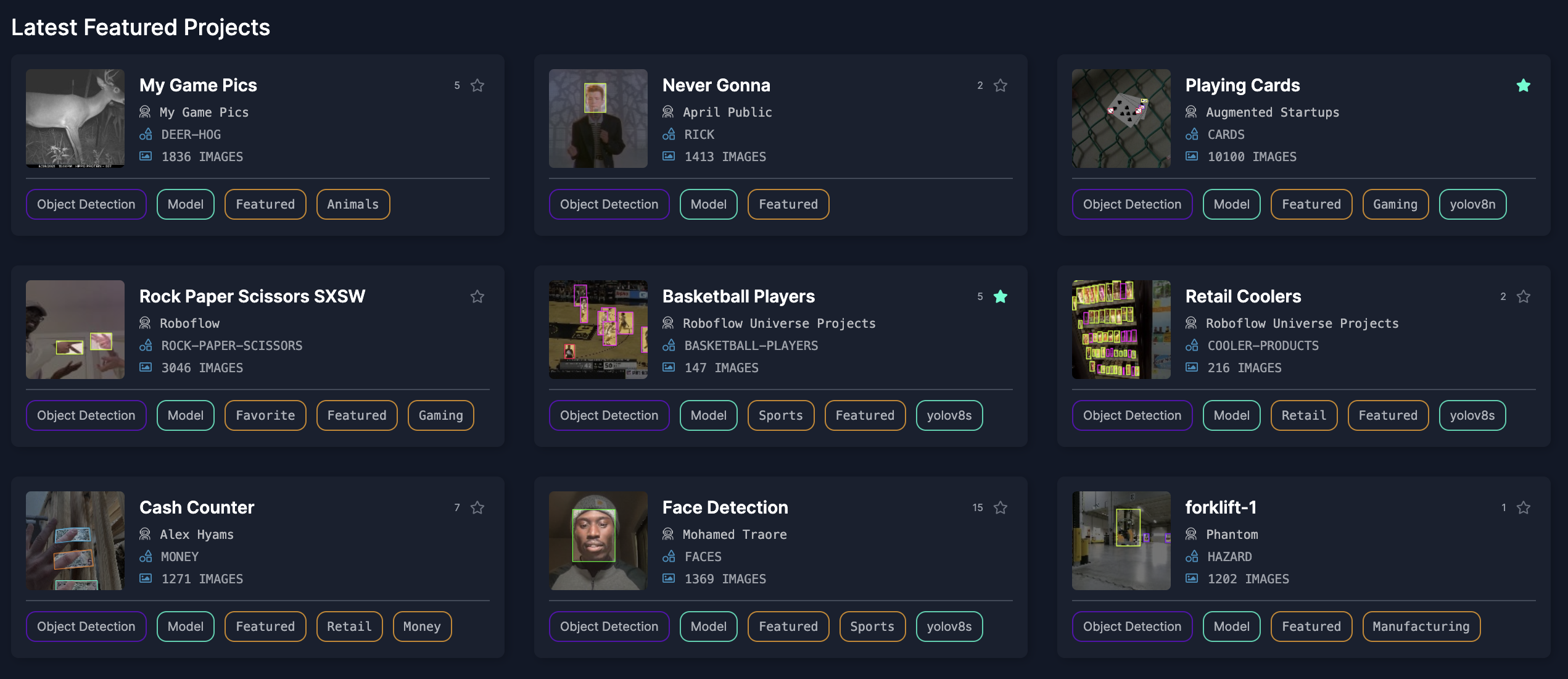 Conclusion
With the launch of our new user pages and starring features, you can now find, download, view, and star projects to help you better utilize the 100,000+ open source projects on Roboflow Universe.
This is just the start of adding features and functionality to help you leverage the 150+ million images and 50,000+ pre-trained models created by the community.