Today, Roboflow is excited to announce our $20 million Series A led by Craft Ventures to expand on our mission to give software the sense of sight. Lachy Groom, who co-led the seed with Craft, also participated in the round. Additionally, we welcomed new investment from leaders like Jack Altman, DJ Patil, Max and Sam Altman, Cassidy Williams, Harry Hurst, Greg Brockman, Mike Maples, and a host of others.
We're immensely grateful for the support from our customers, team, and investors. Our customers drive what we do, our incredible team executes to make it possible, and our investors provide support and capital to capture the full opportunity. To that end, I'm excited to continue working closely with David Sacks as we welcome him to our board of directors.
Computer vision is one of those foundational technologies that – like the personal computer and smartphone – will transform every industry. Software is limited by its ability to receive structured information from the world as input, and that structure is traditionally interpreted from the environment via a human brain. Computer vision enables software to directly interface with every part of the world around us, unleashing a Cambrian explosion of new possibilities. It's helping us merge the physical and digital worlds. That's why computer vision needs to be a part of every developer's toolkit, not reserved for a few teams of machine learning experts.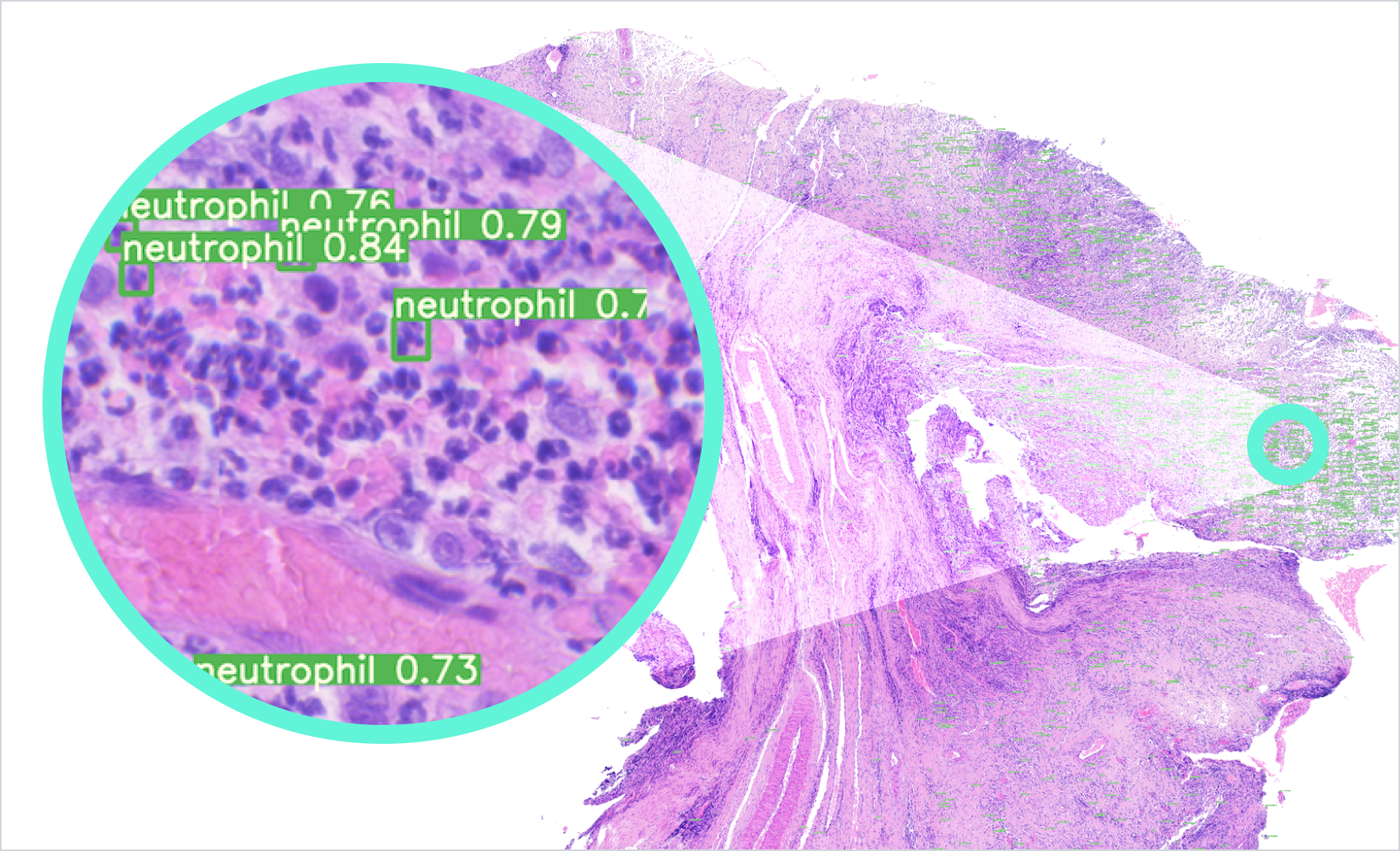 To date, over 50,000 developers have built projects with Roboflow, and we continue to be inspired by the breadth and creativity of those use cases. Teams are using Roboflow to process imagery from microscopes to telescopes and everything in between. They're protecting endangered species, grading the quality of trading cards, and even keeping rabbits out of their gardens.
Enterprises, including employees of over half of the Fortune 100, are now building with Roboflow, too. That includes customers like Walmart improving retail, Cardinal Health improving medical product delivery, and oil and gas companies reducing environmental risks.
Roboflow provides developers the end-to-end platform teams need to create high quality computer vision models, faster. We provide tools for collecting and organizing images and video, annotating, training, deploying models (both via API and to the edge), and closing the active learning loop so your model continues to get better over time as it sees more data.

Roboflow builds the critical infrastructure for teams to focus their development efforts on their unique domain problems. In the same way engineers shouldn't be racking their own servers or rolling their own cryptography to handle login, teams should spend time building software features specific to their customers.
In a recent ImportAI newsletter, Jack Clark captured this sentiment fairly bluntly: "You could do what Roboflow does yourself but…why would you?"  In fact, Brad and I felt this firsthand when we were building computer vision apps like Magic Sudoku and BoardBoss; Roboflow is the result of turning our internal tools into an externally available product.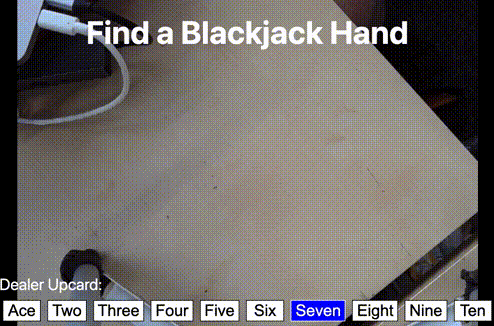 Developers are also leveraging Roboflow Universe to use pre-trained models and datasets to jump start their process. For example, developers can take advantage of a playing card detection model to build blackjack counting apps without having to collect or label images.
We Need You
Merging the physical and digital worlds won't be possible without an exceptional team. We're proud of the team we've assembled thus far, and we have a lot more to do.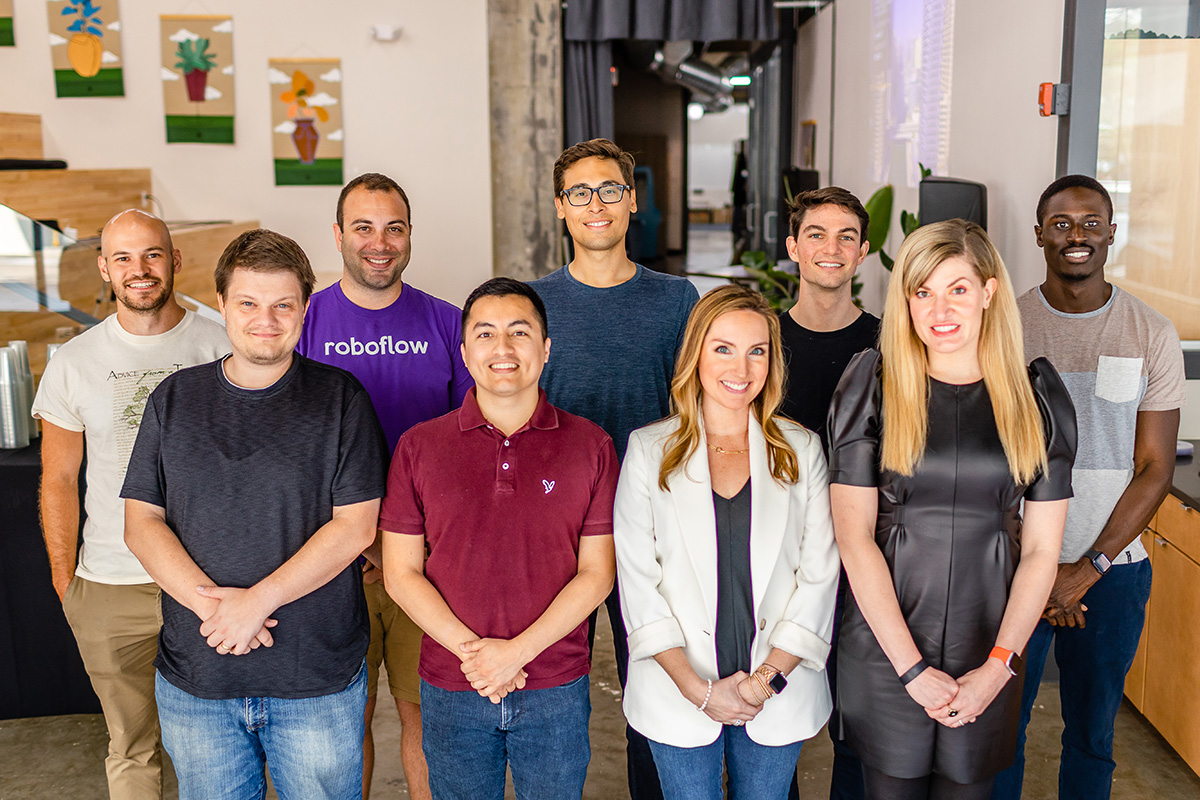 Lachy, who was among the first 30 employees at Stripe, put this pretty effectively:
The promise of Roboflow reminds me of the early days of Stripe. Like payments, computer vision is a critical piece of infrastructure that needs to be made broadly available to developers.
And Stripe was 3x the size of Roboflow at the time Lachy joined. You'll have an outsized impact on improving the world around us. We're hiring across all roles (engineering, marketing, community, sales), and we'd love to hear from you: https://roboflow.com/careers