We are excited to announce Roboflow has achieved the Amazon Web Services (AWS) Applied AI Machine Learning Competency.
The AWS Competency Program is designed to highlight AWS Partner Network (APN) members that have demonstrated technical proficiency and customer success in specific technology categories. The Applied AI designation recognizes that Roboflow has excelled at delivering AI capabilities across a wide range of domains, specifically computer vision, to bring unique expertise and create value on top of AWS services to solve specific customer needs.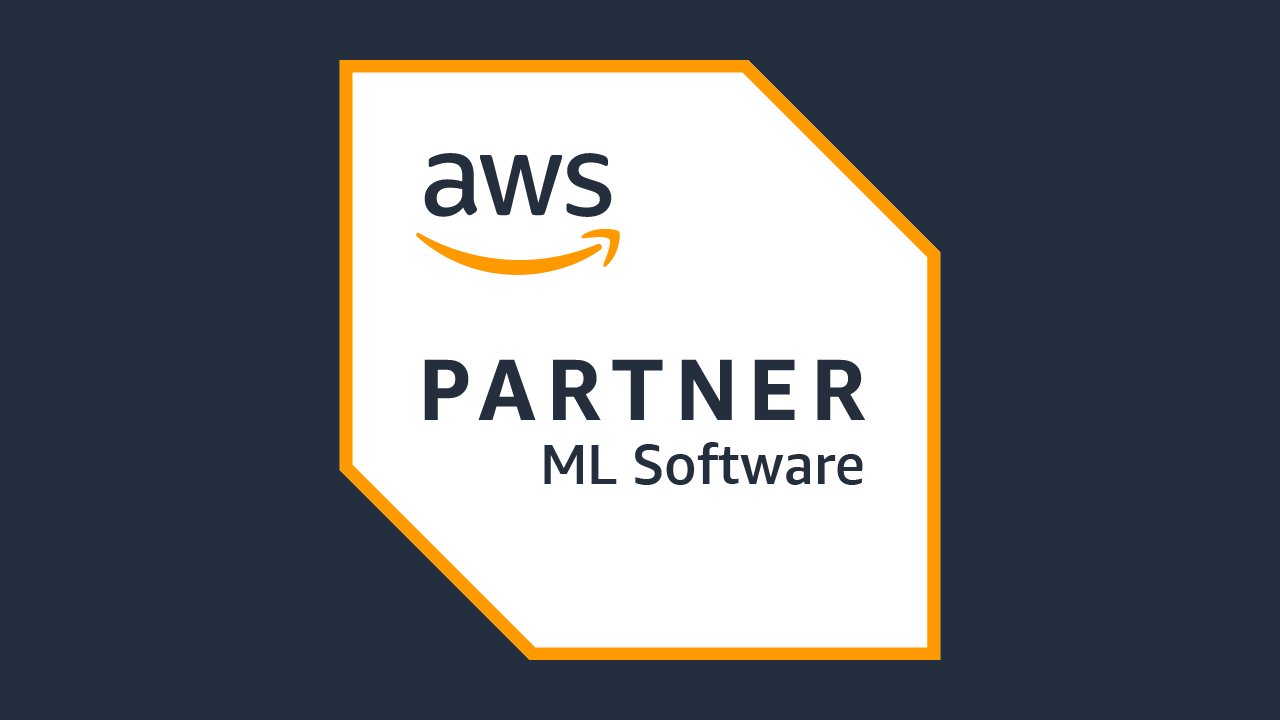 To receive the Machine Learning Competency in Applied AI, APN Partners go through technical verification and exhibit their ability in delivering machine learning solutions on the AWS platform.
As an AWS Competency Partner, our company has the distinct capability to offer clients a diverse selection of AI and ML solutions that encompass the capacity to develop, construct, and launch ML models into production.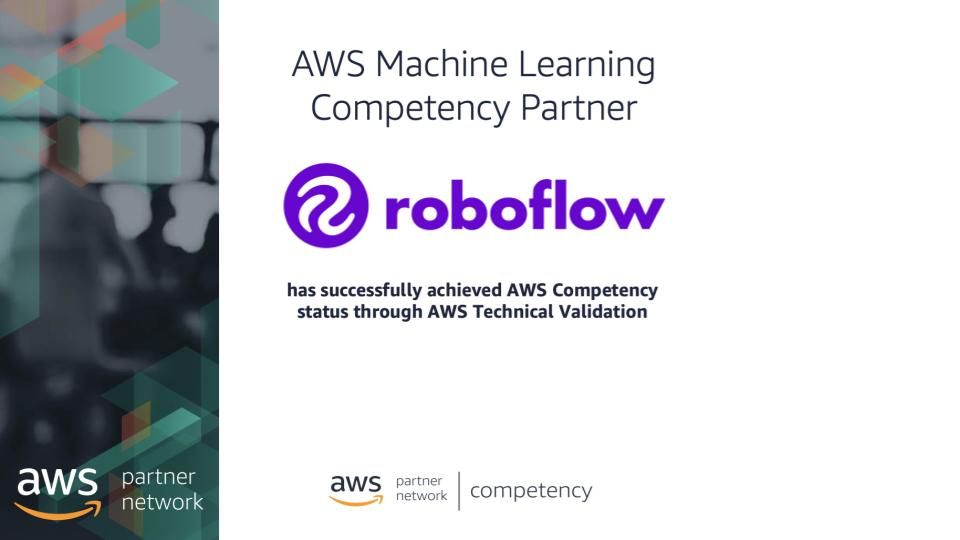 Investing in and supporting customers building computer vision pipelines with Roboflow and AWS is a priority. On top of Roboflow's involvement in the ISV Accelerate Partner program and AWS Global Startup Program, we have built open source notebooks alongside AWS showcasing the power of SageMaker Studio Lab.
To learn more about how to build computer vision pipelines with Roboflow and AWS, read how to use Roboflow with Rekognition Custom Labels, use S3 in your computer vision pipeline, or build a Stable Diffusion image-to-image pipeline for creating synthetic data.