Each month, we share a recap of product and company updates; if you missed the last edition of the Roboflow Changelog, you can find it here.
Roboflow Organize and Annotate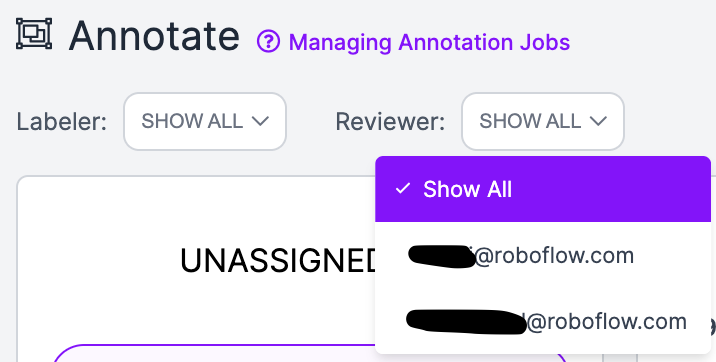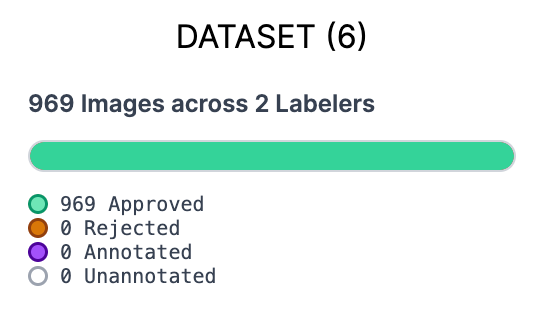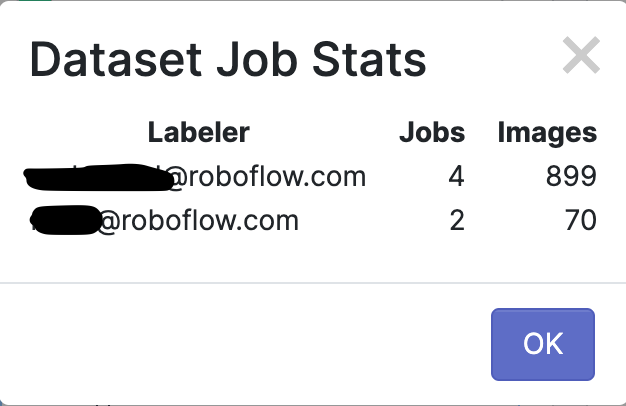 Remapping in Label Assist. You now have the option to change the class names for labels when activating label assist. This will ensure the labels applied fit your desired class structure.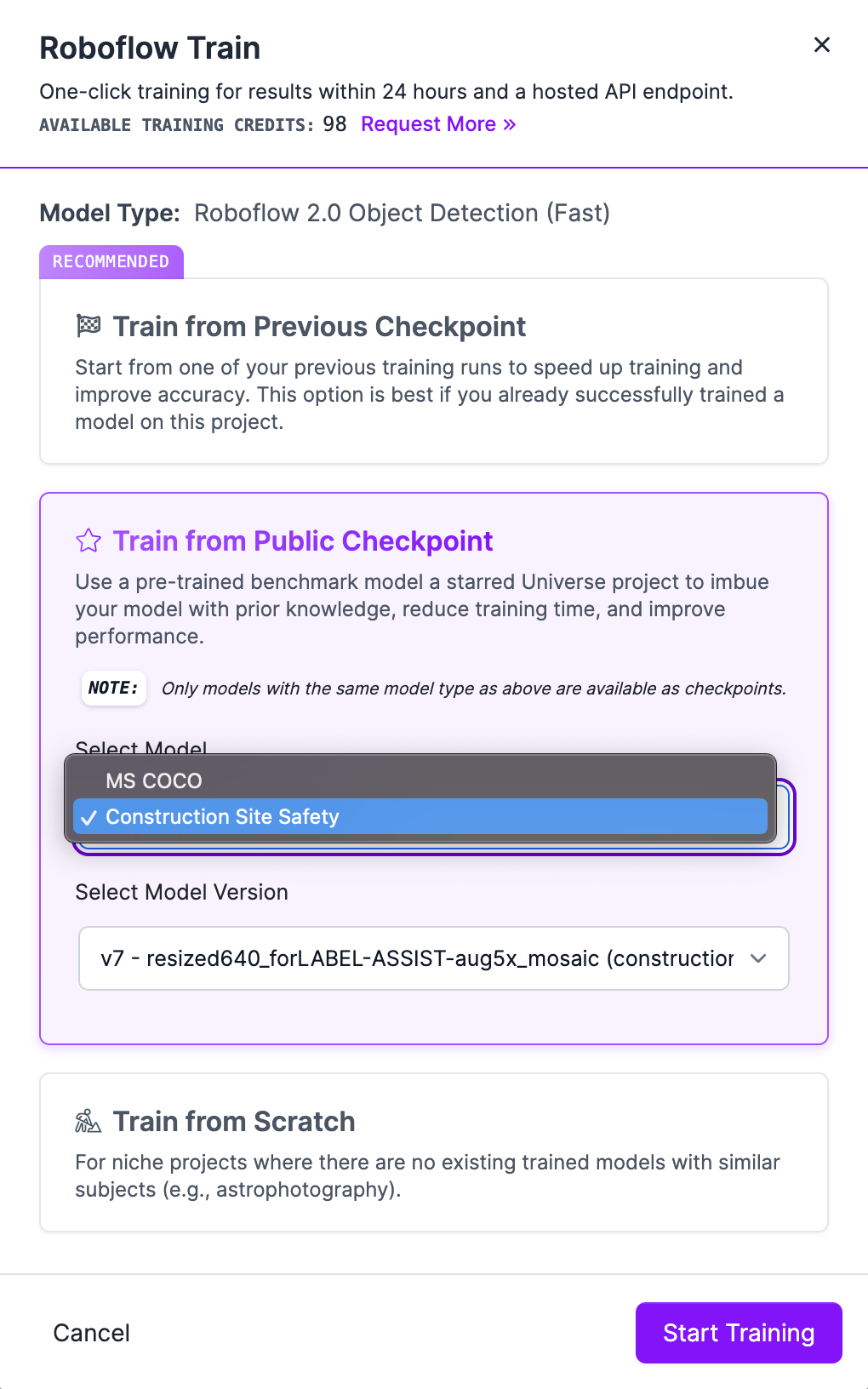 Updates to the Polygon Tool labeling process. We've made it easier to pan on larger images while labeling, and visualize when you're "closing" a polygon.
Roboflow Train and Deploy
Roboflow Universe
"Starring" Roboflow Universe projects
Projects from Roboflow Blog Contributors
Other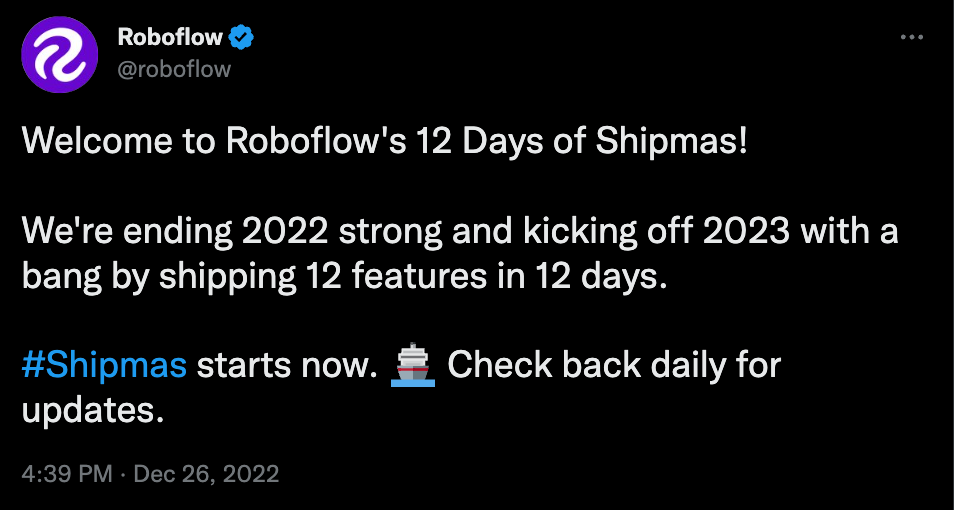 Updates to the in-app Roboflow Tutorial
Updated the Roboflow Model Library
Added a new Computer Vision Templates page to help users with connecting computer vision models to their required personal or business application
Celebrated 1 year anniversaries for 1 team member
Roboflow Sales and Operating Team Onsite in Austin, TX (along with a few members of the Marketing Team)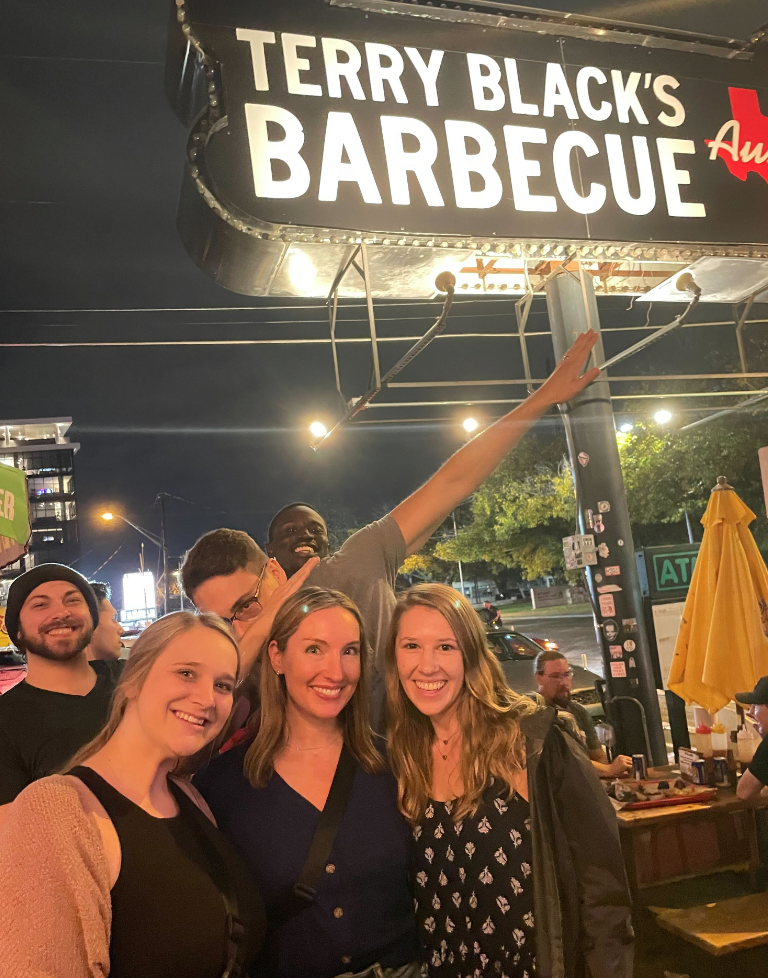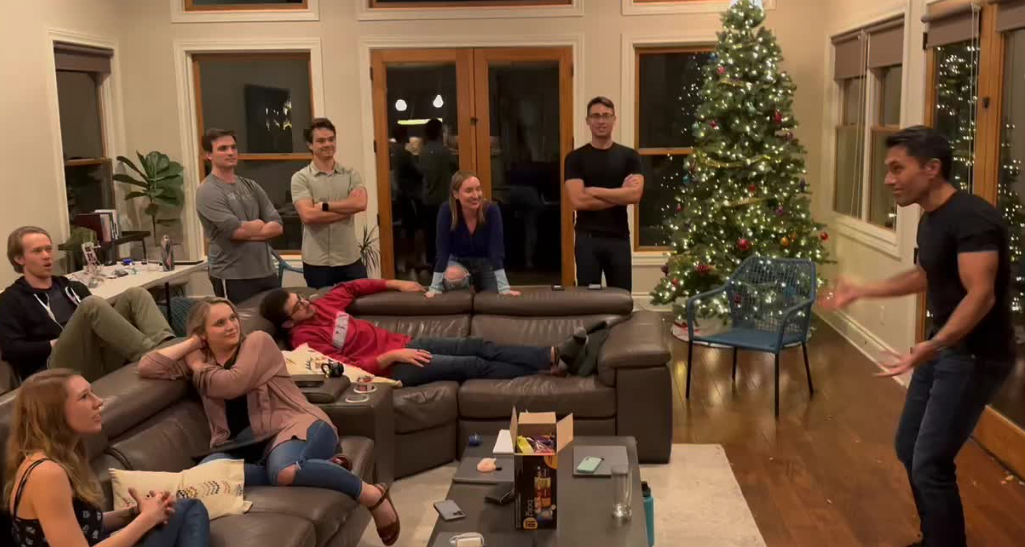 Team meet-ups in Los Angeles, CA and Des Moines, IA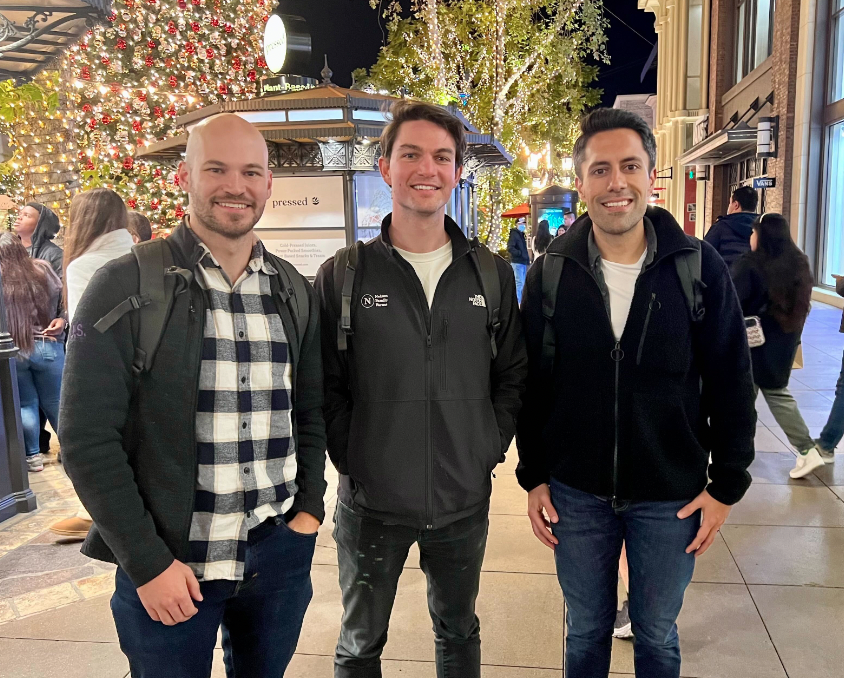 User Projects
Efficient imaging and computer vision detection of two cell shapes in young cotton fibers, Machine Learning without Coding: Deploy, Chris Holland on LinkedIn, 2022 Impact Summit: Build an AI-Powered Weather Station with WiFi/LoRa, Python | Bypass all CAPTCHA ! Finally !!, 현재 심각한 길거리 쓰레기통... 자동으로 분리수거 되는 쓰레기통을 설치 한다면? (Translation: Currently serious street trash cans... What if you install trash cans that separate and collect automatically?), How to Train an Accurate and Efficient Object Detection Model on Any Dataset, Finding Instances of Objects in Aerial Images using Earth Vision Small Scale Dataset, Precise and Efficient MultiFeature Drone Detection Network, Video Camera and Sensor Status Monitoring System in IoT Environments, TF-Net: Deep Learning Empowered Tiny Feature Network for Night-time UAV Detection, Seeed Studio on LinkedIn, VisionAI Automatic Dog Treat Dispenser /wRoboflow and YOLOv5, Yolov4 in White Blood Cell Classification, Data Annotation using Roboflow, An effective tumor detection in MR brain images based on deep CNN approach: i-YOLOV5, TRACKING THE FLOW OF MOTOR VEHICLES ON THE ROADS WITH YOLOV5 AND DEEPSORT ALGORITHMS, Plantar Soft Tissue Stiffness Automatic Estimation in Ultrasound Imaging using Deep learning, Michael Baylor, @nextspaceflight (Twitter), Multi-class Detection and Tracking of Intracorporeal Suturing Instrument, Atom Scott @AtomJamesScott (Twitter), Training YOLOv6 Model on RF100 Benchmark Dataset - Comparison with YOLOv7 and YOLOv5, A Connective Framework for Safe Human–Robot Collaboration in Cyber-Physical Production Systems, Smart Baby Monitoring System using YOLOv7 Algorithm, Machine Learning Computer Vision for World of Warcraft Monster Detection using roboflow.com, Attendance Verification System by using Anti-spoofing Method based on Deep Learning and Nudge Theory, Effectiveness of Machine Learning in Assessing the Diagnostic Quality of Bitewing Radiographs, Barnabás Németh Ferenc on LinkedIn, Training Yolov7 on Kaggle on Custom Dataset, Frigate alternative?, Pete Skomoroc - Twitter, Systematic literature review: application of deep learning processing technique for fig fruit detection and counting, Development of Vehicle Type Detection System on Multi Lane Free Flow Toll E-Collection, Detection of Sunflower Plants in UAV Photos, Fly-tipping - the predator to the environment and economy - Team "Fire Patrol" from World Artificial Intelligence Competition for Youth (WAICY), Using Computer Vision to Save Sea Lions - OpenCV Weekly Episode 85, Simplify Image Labelling For ML Using Roboflow, Towards Fire Identification Model in Satellite Images Using HPC Embedd, A Systematic Review on Diabetic Retinopathy Detection Using Deep Learning Techniques, Creating a Mask Detection Model on OCI with YOLOv5: Data Labeling with RoboFlow | LinkedIn post, Rens ter Weijde - KIM - LinkedIn, Green Sorter (GitHub), Oak-D + TouchDesigner Part 04: Run Other Object Detection Models, Water Meter Reading for Smart Grid Monitoring, Object Detection Using ESP32 Cameras for Quality Control of Steel Components in Manufacturing Structures, Towards Fire Identification Model in Satellite Images Using HPC Embedded Systems and AI, Automated detection of GFAP-labeled astrocytes in micrographs using YOLOv5, Cattle Detection Occulusion Problem, dylanhogg/crazy-awesome-python (GitHub repo), Underwater target detection using deep learning, An Embedded Framework for Fully Autonomous Object Manipulation in Robotic-Empowered Assisted Living, Facial Mask Detection and Energy Monitoring Dashboard Using YOLOv5 and Jetson Nano, LoRa-Powered Energy-Effcient Object Detection Mechanism in Edge Computing Nodes, Roboflow Video Annotation Tool in 2022 | Roboflow Data Annotation Tool |Roboflow yolov5 and yolov7 (YouTube), Scott Bronkema on LinkedIn: #opencv #yolov7 #roboflow #detroitlions, Automatic Number Plate Recognition with Raspberry Pi, Learn With a Robot Course (@learnwitharobot, Twitter), roboflowを用いたデータセットのアノテーションのやり方 - Qiita, Josh Pigford (@Shpigford, Twitter), Disease detection and physical disorders classification for citrus fruit images using convolutional neural network