The newest project featured on Roboflow Universe is a U.S. License Plate dataset and model with images collected from Google images and around Central Florida parks.
This dataset and model can be used for cases like:
Police work
Toll roads
Bank drive-throughs
Fast food drive throughs
In this overview we will go over the steps taken to create this model prior to releasing it to Roboflow Universe and making it available to the public.
Uploading and Annotating Images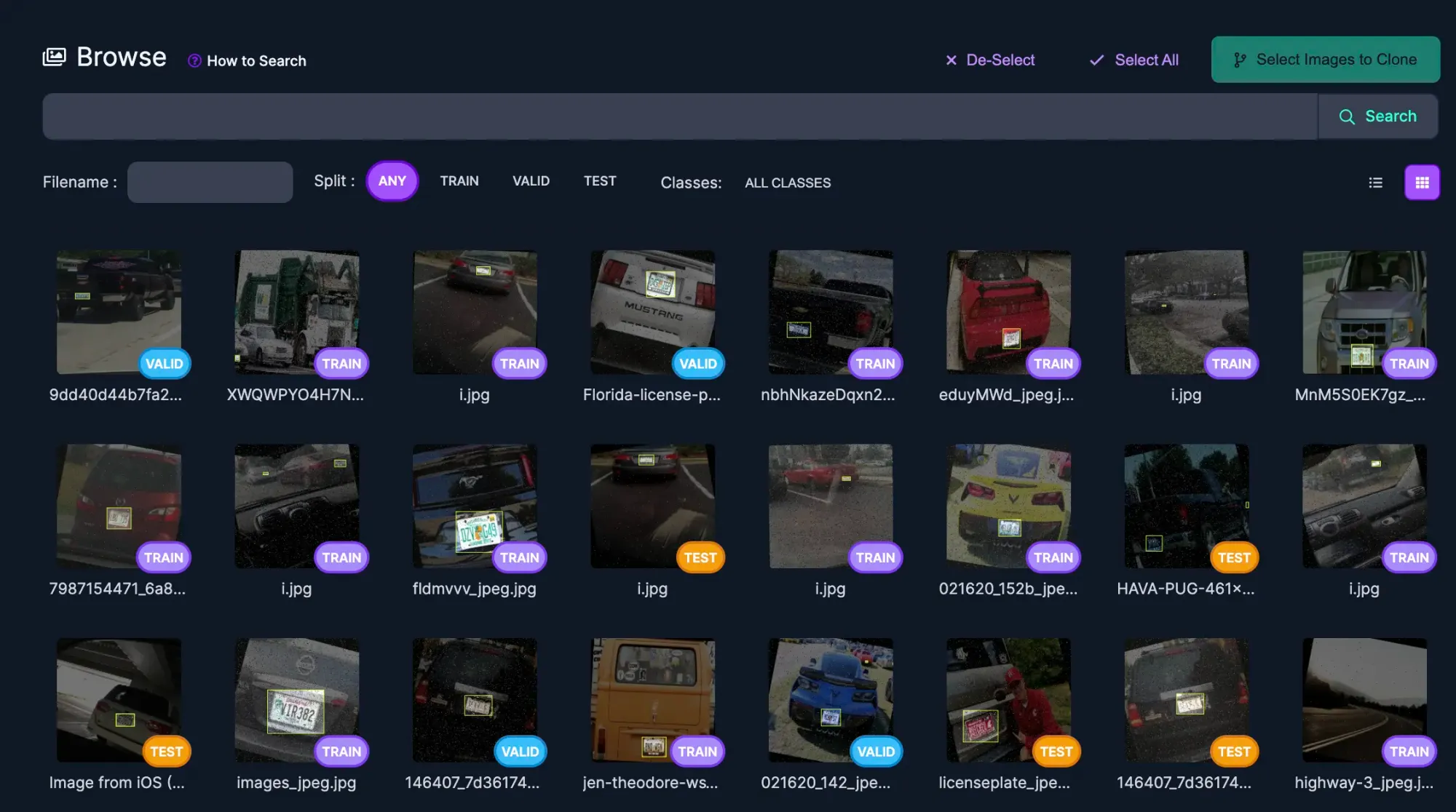 Annotations for the first few iterations of this dataset were fast and easy as we were only detecting one object, the license plate. Future annotations for other objects in this dataset could be implemented to detect objects like tags and state if we were using it for use cases like police work, toll roads, or bank drive-throughs.
Some fast food drive throughs like Chick-fil-A simply take down the license plate number to identify which customer to deliver an order to.
It would be useful to build alongside with an OCR API to extract text results returned in a JSON format for any of the mentioned cases.
Preprocessing and Augmentation
The v4 version of this dataset was preprocessed with the defaults:
The Augmentations used were:
Train
The latest model was trained using the Fast training option which was implemented for students and engineering professionals for proof of concept projects.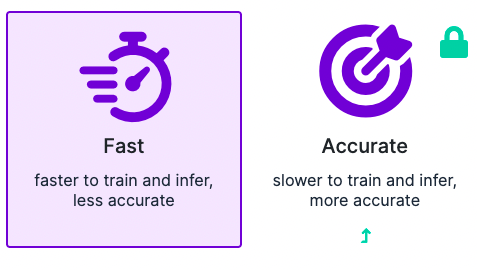 The result was an mAP of 94.9%, precision of 95.7%, and recall 90.4%

Deploy & Use
The test image on the example web app here was inferred at min confidence of 85%. Try it yourself!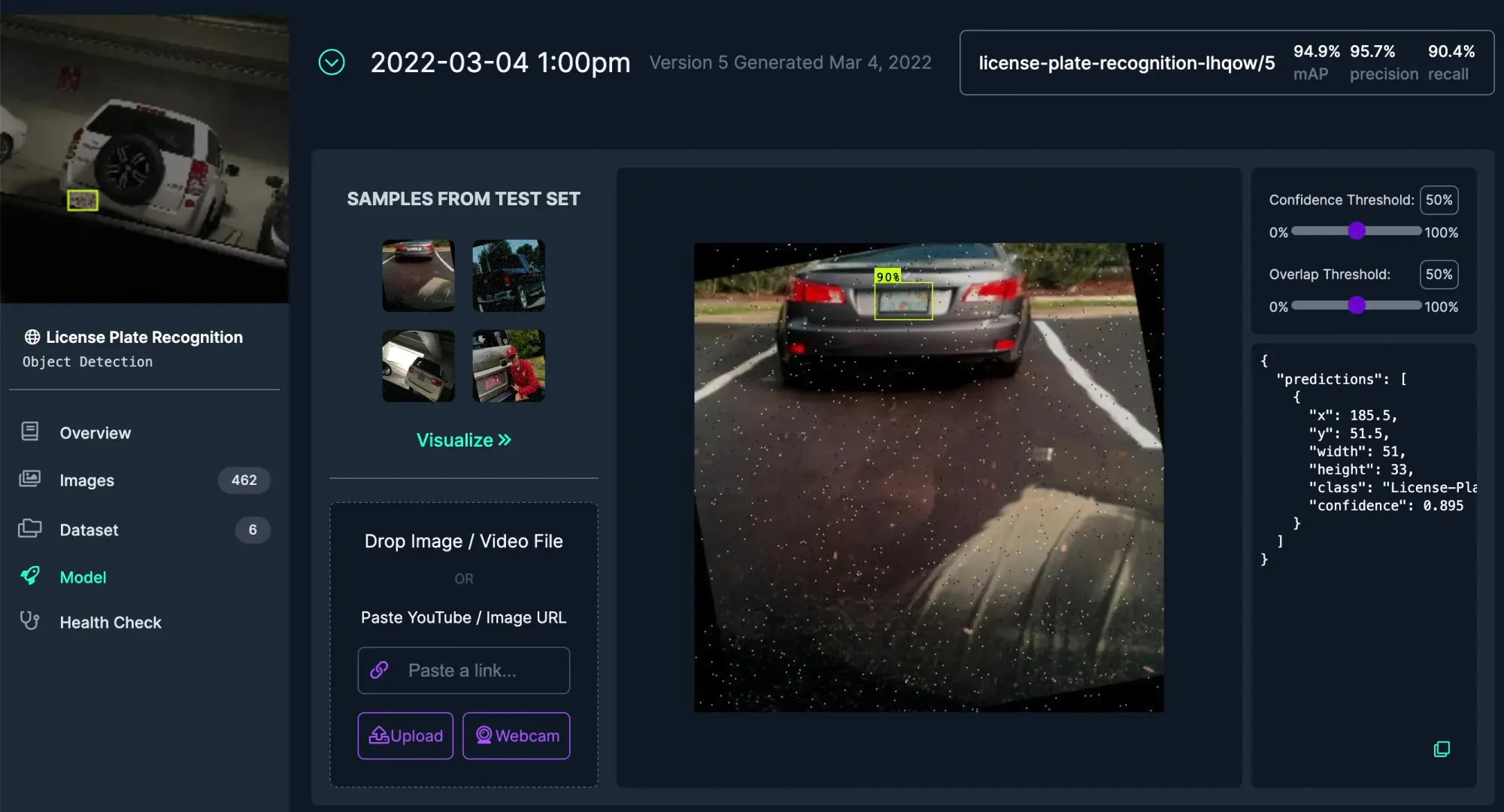 Putting The Dataset And Model On Universe
Before I could share this project on Roboflow Universe, I had to make sure I complied with the guidelines below:
Discuss & Share
We encourage you to build and add your dataset and models on Roboflow Universe! Be sure to follow the guidelines and contact our team at friends@roboflow.com to be featured!